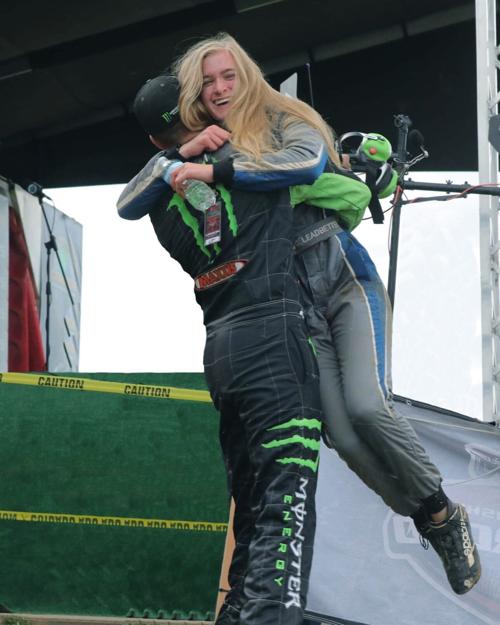 CRANDON, Wis. — Morganton native Gray Leadbetter recently became both the youngest and first female winner in the Championship Off-Road Series' Sportsman SXS class.
In the CORS inaugural season finale at Crandon International Raceway on Sunday, Sept. 27, Leadbetter pulled off a last-lap pass on Jonny Hentges with two turns remaining to take the victory on the 1 ½-mile dirt short course, according to video from the series and a press release from Leadbetter, who was driving the No. 28 Yamaha for Greaves Motorsports.
According to the release, Leadbetter, 15, started 14th in the 10-lap event. She moved up to third before a mid-race restart and took second on the green flag. From there, she pressured Hentges before diving to his inside and making the last-lap pass to win, which she described as calculated.
"As much as I wanted the win, I wasn't about to try and force a pass that could have taken us both out," said Leadbetter in the release.
The win was the next step in a rising career for Leadbetter, who last year at 14 was the youngest and only female competitor in the Americas Rallycross Series, according to the release. She drove for Dreyer & Reinbold Racing, a team with IndyCar connections, and went head-to-head against drivers with Indianapolis 500 experience.
Following her win in the fifth and final tour stop of the season, Leadbetter is credited with 14th in the final points standings for the Sportsman SXS class — also referred to as MORR UTV on the Championship Off-Road Series website.
Be the first to know
Get local news delivered to your inbox!