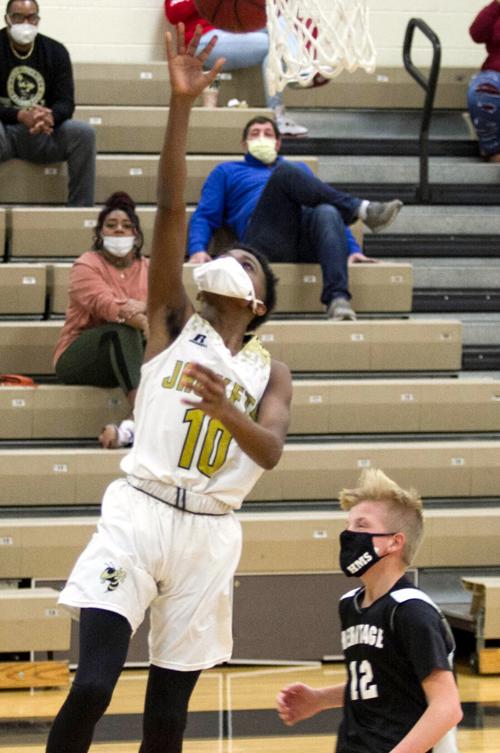 The Walter Johnson Middle boys basketball team remained perfect Thursday with a 53-10 Foothills Athletic Conference home victory over crosstown foe Liberty.
The Yellow Jackets (4-0) again were led by huge outings from the eighth-grade duo of Zion Thomas and Amore Connelly, who teamed up for an alley-oop dunk in the second half when Connelly started the fast break with a long outlet pass to Thomas, who then tossed the ball back up toward the rim for Connelly to hammer home.
Thomas finished with a game-high 25 points, plus 10 rebounds and four assists, while Connellly went for 20 points, nine rebounds, five steals and three assists.
Other contributors in the WJMS win were Tiras Walker (four points, two steals), Kaidence Johnson (four points, two steals) and Kayden Lytle (two points, three assists, three steals).
The defending FAC champion Jackets will seek a 16th straight win dating back to last season when they cap the 2021 campaign Monday at fellow unbeaten Table Rock (3-0).
Two boys games canceled
Thursday's scheduled Heritage-East Burke and Table Rock-West McDowell boys games were canceled with the Raiders and Spartans teams in quarantine. It was EB's fourth straight cancellation and TR's second straight.
The Raiders (0-1) are eligible to return for Monday's finale at East McDowell, and Heritage is now finished for the year at 2-2 with its Monday game at West now also canceled.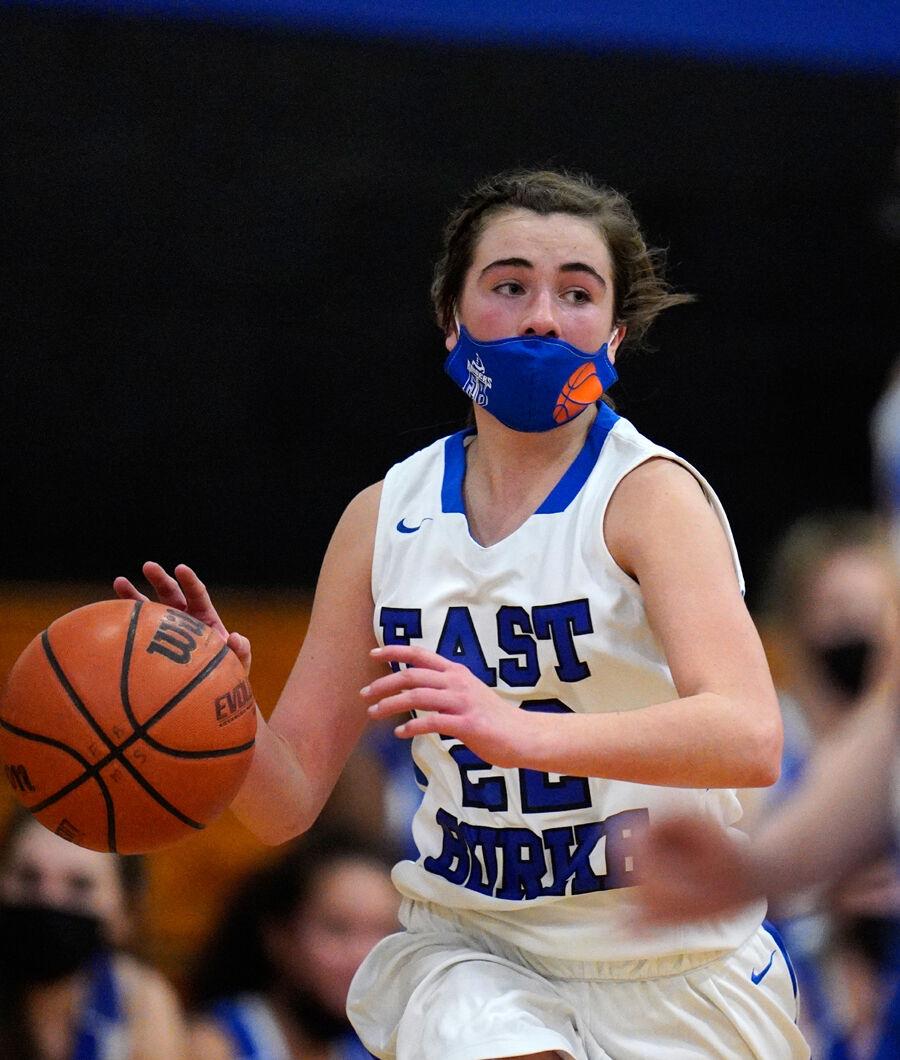 GIRLS
East Burke 48, Heritage 10
In their final home game of the season, the Lady Raiders (5-0) erupted with a 38-point rivalry victory Thursday to run their winning streak to 32 games dating back to 2018.
EB coach Nancy Kelly called it a "great all-around effort" with every player scoring in the victory.
The Raiders got a game-high 12 points from eighth grader Braelyn Stilwell, with Kara Brinkley joining her in double figures with 11 points to go with seven rebounds. Eighth grader Macy McNeil added two points, and Stilwell, Linda Crawford, Hermione Garro and Carissa Towery led a lockdown defensive effort.
EB can make it three consecutive perfect seasons Monday at East McDowell, while Heritage (2-3) hosts West McDowell.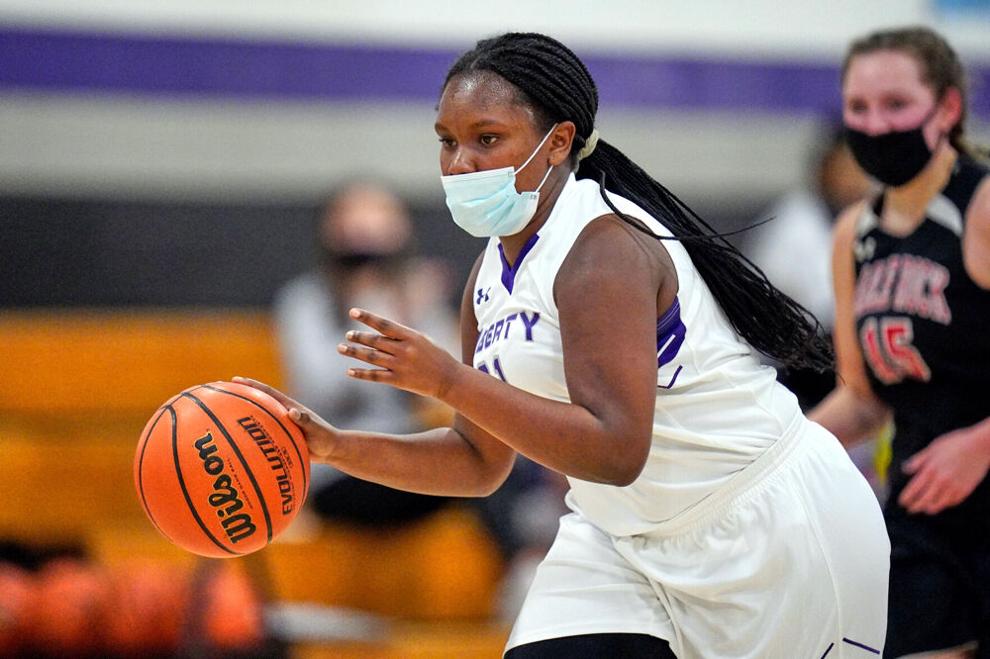 Liberty 34, Walter Johnson 8
The Lady Knights (1-5) saved their best for last Thursday, breaking out in a big way with a one-sided road win to end the year.
LMS' Jenaya Johnson posted a double-double with 16 points and 12 rebounds, Bailey Dooley added eight points and three steals, Jaycee Mull and Kate Clark (six rebounds) both scored four and Karson Pinkerton added two points plus a team-best seven assists.
The Lady Yellow Jackets (0-5) got four points apiece from Melina Bernabe and Marisol Polanco.
Table Rock at West McDowell
The Lady Falcons (2-2) were scheduled to play at West McDowell on Thursday. No details were available.