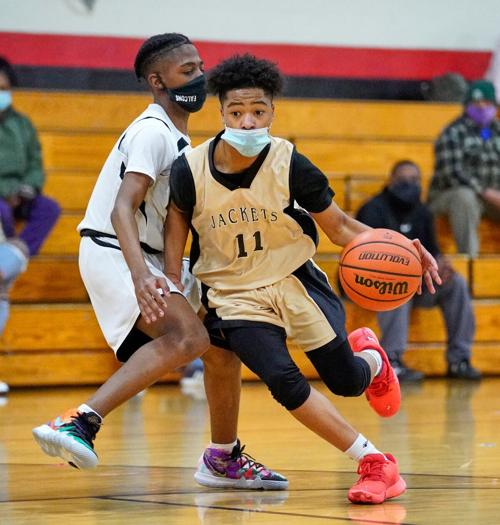 Monday's battle of undefeated middle school boys basketball teams went decidedly in favor of Walter Johnson, which defeated Foothills Athletic Conference foe Table Rock on the road, 60-29.
The rivalry win marked the 16th straight triumph overall for the Yellow Jackets (5-0) and kept Walter Johnson unblemished atop the FAC as they closed out an abbreviated 2021 season.
The teams traded scores to open the game, with WJ up just 7-6 nearly midway through the first quarter. But Zion Thomas' 3-pointer on an assist from Kaidence Johnson opened the floodgates.
On the next possession, the Jackets' Chris Creekmore grabbed a steal and kicked it up the floor to Johnson, who again dished if off to Thomas for a bucket. Amore' Connelly scored on the next two trips down the floor for WJ, taking an assist from Thomas before earning a putback score.
Tiras Walker's basket 18 seconds later on a Thomas assist made it 18-6 WJ just like that.
Table Rock (3-1) saw Jaiden Belin bookend Kaidence Johnson 3 with two scores of his own, but TR's Grant Martin had his basket followed up by another Yellow Jackets make from beyond the arc, this one by Braxton King with 10 seconds left in the period to make it 25-12.
TR's Jaylin Burgess struck first in the second quarter, but the Falcons only scored one more point in the frame as the Jackets went into halftime on a 14-0 tear to put it well out of reach, 44-15.
WJ scored 10 more straight to open the third for a 39-point advantage, the game's largest lead.
"I liked our effort, first and foremost," said WJ coach Brandon Thomas. "Everybody came out and was mentally prepared. That's the main thing I've been preaching all year."
Connelly (19 points, seven rebounds), Zion Thomas (14 points, four steals), Kaidence Johnson (nine points, three assists) and Elijah Davidson (seven points, block) paced WJ.
Table Rock was led by Belin's eight points and two rebounds.
E. McDowell 34, East Burke 27
After being quarantined for two weeks, the Raiders got back on the court Monday in Marion. EB got off to a slow start before climbing within three late but could get no closer. Sylas Coleman (11 points) and Barger Shook (seven) led the Raiders (0-2) offensively.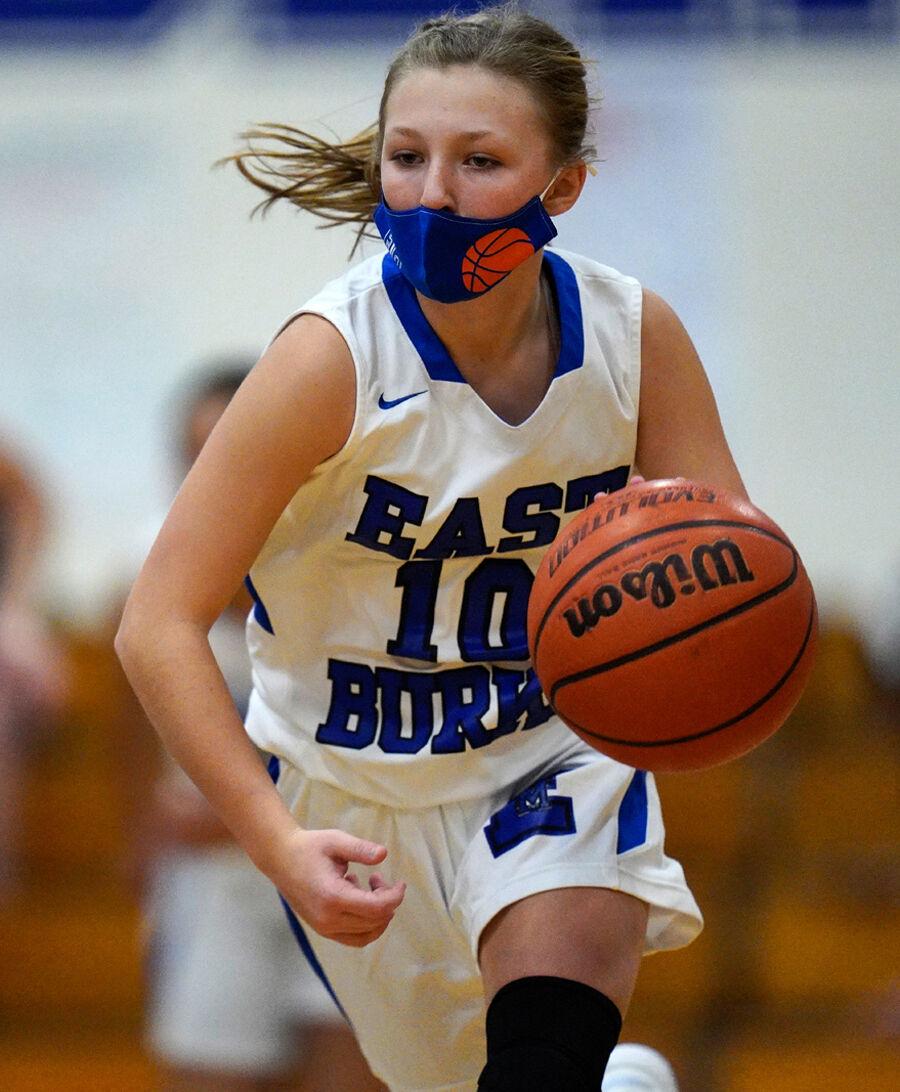 GIRLS
East Burke 30, E. McDowell 25
The visiting Lady Raiders (6-0) finished the job Monday in Marion, staving off a tough challenge from the Trojans for their 33rd straight triumph and third consecutive unbeaten season.
Once again, Braelyn Stilwell led the way for EB, with the eighth-grade guard collecting a team-high 14 points. Macy McNeil and Kara Brinkley both added five points, Linda Crawford had four and Carissa Towery two.
On defense, the unbeaten Lady Raiders were led by Crawford, Brinkley, Stilwell and Anna Coble.
Table Rock 44, Walter Johnson 3
The Lady Falcons (3-3) had 11 different players contribute to their side of the scoreboard in a game they led 12-0 after a quarter, 29-1 at the half and 40-1 after three periods. The hosts' winning effort was led by Haven Gladden (seven points, three assists), Peyton Caldwell (seven points, three steals), Leah Kirksey (six points, three steals), Ava Whitaker (five points, four rebounds) and Sophia Turner (four points, block).
Melina Bernabe had three points, four rebounds and a block for the visitors.
W. McDowell 41, Heritage 35
The host Lady Eagles (2-4) dropped Monday's finale. Taylor Holder paced Heritage with 10 points, Zoe Rector added nine and Emilee Cook seven.