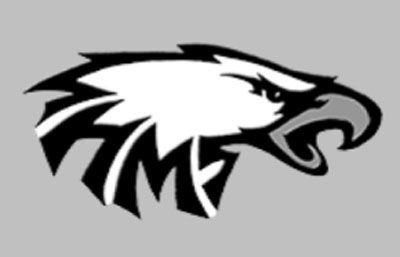 VALDESE — The Heritage volleyball team extended its perfect season and clinched its second consecutive Foothills Athletic Conference title Tuesday after defeating visiting West McDowell in straight sets, 25-17, 25-14, 25-10.
Heritage shared last year's FAC title with Liberty and East Burke.
The Lady Eagles (11-0 FAC) were led at the net Tuesday by Helena Hatley, while Speed Hatley supplied 15 service points and Katie Hamm 13 service points. Addie Poteet led the team in assists, and Addison Aldridge, Keonna Hang, Trinity McDaniels, Ally Auton, Kydall Bennett and Kaydin Pritchard also contributed to the victory.
"This group of girls is very special," HMS coach Travis Poteat said. "They are a very athletic and skilled group. But what I was so proud of this year was the growth in their communication, teamwork and in-game intelligence. They rarely panicked no matter the situation, and they always believed in each other. Our motto for the year was 'we over me,' and the girls lived up to that every single match. I couldn't be prouder of them."
Heritage closes the season at Walter Johnson today.
E. McDowell 3, East Burke 0
The Lady Raiders (9-3 FAC) were defeated in straight sets, dropping a second straight match to close the season on Tuesday in Marion as the Trojans (8-3 FAC) kept alive their hopes of a second-place tie in the standings. No more details were available.
Table Rock 3, Walter Johnson 0
The host Lady Falcons (4-7 FAC) won in straight sets Tuesday, 25-15, 25-8, 25-8. Table Rock was led statistically by Kelbony Clark (17 aces, four kills), Hannah Buchanan (six aces) and Caroline McRacken (five aces, three kills). No individual statistics were available for WJ (0-11 FAC).
TR plays at Liberty today to end the season.
Walter Johnson 0, Table Rock 0
The Yellow Jackets (8-2-1 FAC) fell to 1-2-1 in their last four games after tying the third-place Falcons (5-4-2 FAC) at home Tuesday. The result gives Liberty (10-1 FAC) the outright league title, its first since 2015.
Goalkeepers Ethan Esquivel of TR and Isai Ramirez of WJ both pitched the shutouts, with the Falcons' effort also led by Wilson Cates.
W. McDowell 5, Heritage 4 (OT)
The Eagles (0-11 FAC) dropped an overtime heartbreaker in Marion on Tuesday despite Florentino Arellano's two goals and one goal each by Rudy Mendoza and Tate Jensen.
E. McDowell 2, East Burke 1
The Raiders (4-6-2 FAC) wrapped up the season with a narrow home setback Tuesday. Landon Huffman supplied EB's lone goal.
Heritage 1, W. McDowell 0
Seeking a second straight league title, the visiting Lady Eagles (7-1-3 FAC) stayed unbeaten in their last 10 games and moved back into first place in points as they clipped the Spartans (7-3-1 FAC) on Tuesday.
Jeidy Yoc scored the only goal of the contest to lift Heritage, who can clinch the title outright with a win today at home vs. Walter Johnson or a West McDowell tie or loss vs. East McDowell. Liberty (6-2-3 FAC), who was bye Tuesday, is also not yet eliminated from the title hunt.
Walter Johnson 1, Table Rock 0
The host Lady Yellow Jackets (3-8 FAC) were victorious Tuesday, avenging last week's loss to the Falcons (1-9-1 FAC), thanks to a Maria Perez goal on a second-half free kick. WJ received outstanding defensive play by Daisy Juarez and Maida Ramirez Tomas.
East Burke 2, E. McDowell 1 (OT)
The Lady Raiders (6-5-1 FAC) ended the year over .500 as Grace Vue gave them a 1-0 lead before halftime Tuesday in Icard and Karen Puac netted the game-winner in overtime off an assist from Ashley Hernandez.
Be the first to know
Get local news delivered to your inbox!