ICARD — The East Burke Middle softball team won for the second and third times in a three-day span to finish the season in a two-way tie with West McDowell for first place in the Foothills Athletic Conference regular-season race.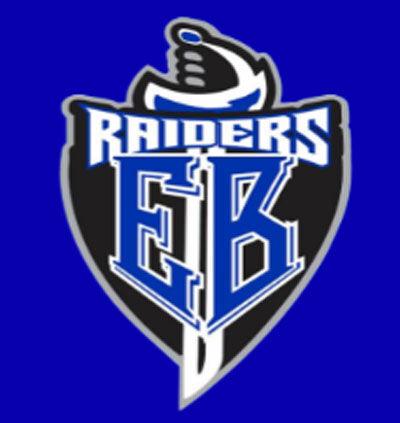 EB claims a second girls first-place finish in the pandemic-altered 2020-21 school year, in which official championships are not being recognized by the FAC.
The Lady Raiders (5-1 FAC) defeated East McDowell at home in a 7-6 nail-biter Thursday after handling county foe Table Rock 10-0 at home Wednesday.
In the finale, EB's Amanda McLean (two triples) and Reagan Carter (two singles) supplied two RBIs each. Kyndal Morrison (double, single) added an RBI, as did winning pitcher Addy Fortenberry (single, fielder's choice) and Linda Crawford (fielder's choice).
Macy McNeil doubled and singled, Hayden Lowman doubled and Hermione Garro added three bunt singles.
Fortenberry also collected the winning decision from the circle the day before against the Lady Falcons (2-3 FAC). EB's leading hitters were Braelyn Stilwell (two doubles, single, three RBIs), Morrison (two RBIs), Lowman (two RBIs) and McNeil (single, RBI).
TR defeated Walter Johnson (0-6 FAC) to end the season Thursday on the road, 18-0. No more details were available.
W. McDowell 8, Heritage 2: In Thursday's season-ending road loss, the Lady Eagles (1-5 FAC) were led at the plate by Taylor Holder (2 for 3, RBI), Avie Helton (1 for 3, RBI), Aubrey Childers (1 for 3), Addelynn Honeycutt (1 for 3) and Ava Aldridge (1 for 2). Heritage's Sasha Duckworth pitched a complete game with seven strikeouts.
Heritage 5, Liberty 0: Tate Jensen (5 IP, 8 K) and Jacob Mull (2 IP, 3 K) combined on a two-hit shutout Thursday as the host Eagles claimed victory.
Jensen and Mull also provided offensive support for Heritage (2-0 FAC). Mull contributed two runs and Jensen an RBI double and run. Bryce Powell (HBP, two SB, run) and Logan Carswell (RBI, run) also played a role in the win.
For the Knights (1-1 FAC), Cohen Christian pitched four innings and recorded five strikeouts, and Christan, Sam Evans and Jonah Griggs all reached base.
W. McDowell 9, East Burke 4
The Raiders (0-1 FAC) lost in their opener Thursday in Icard despite an impressive eight strikeouts in four innings from pitcher Barger Shook. Cannon Morrison and Caden Buff led EB with the bats.
E. McDowell 20, Walter Johnson 0 (5 inn.'s)
The Yellow Jackets (0-2 FAC) lost via run rule despite trailing just 1-0 after a strong start in the first inning Thursday on the road in Marion. No more details were available.