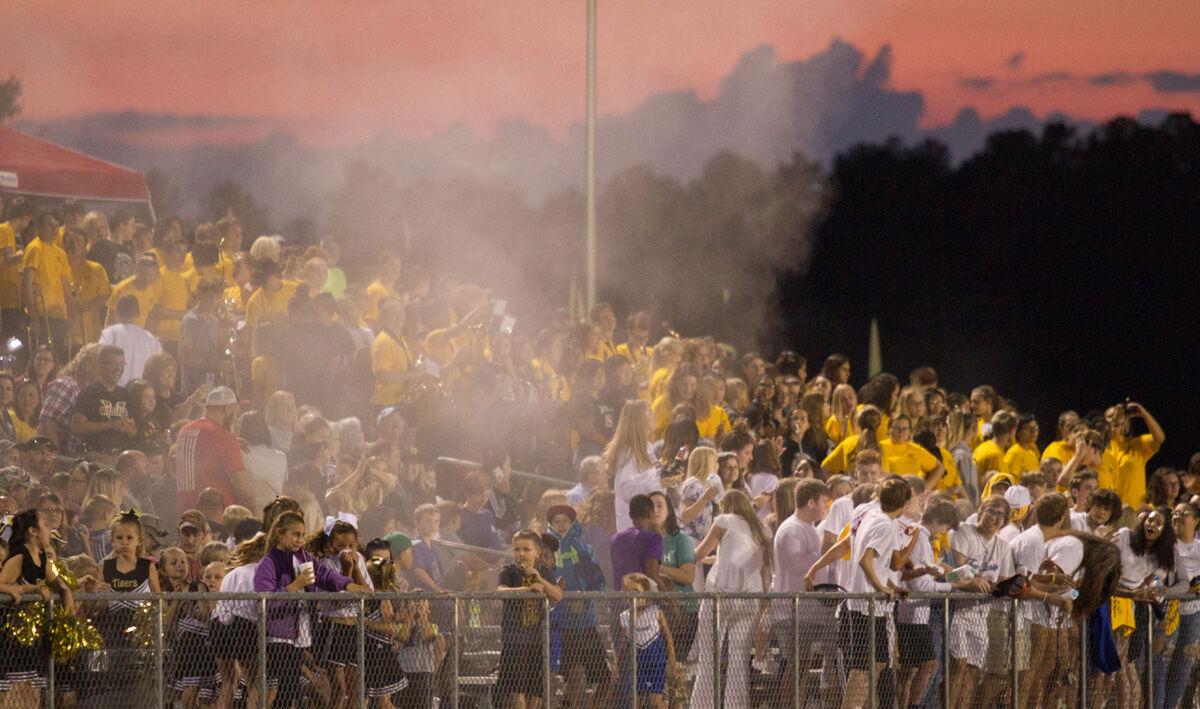 CHAPEL HILL — The NCHSAA on Thursday updated its modified 2020-21 sports manual to include new protocols for spectator attendance at high school games.
In concurrence with N.C. Gov. Roy Cooper's most recent executive order on Oct. 1 and guidelines issued by the N.C. Department of Health and Human Services, the NCHSAA's current plan is to limit attendance of prep contests using guidance from those two offices.
With the current guidelines, at outdoor parks, fields and courts, attendance will be limited to 100 spectators per venue or 30 percent of the venue's stated fire capacity (or seven people per 1,000 square feet if there is no stated fire capacity), whichever number is smaller. For games held at indoor courts or rooms, the number of spectators will be limited to 25 per venue.
The NCHSAA manual also notes that the restrictions do not apply to players, coaches and support staff, as well as the fact that policies may be in place locally that are more restrictive than statewide guidance.
Cheryl Shuffler, the public relations officer for Burke County Public Schools, said the school system still is working to figure out exactly how it will handle attendance at games and the distribution of limited tickets, but indicated that student-athletes' parents will be at the top of the pecking order.
"The short answer is we are reviewing guidelines currently," Shuffler said. "However, our focus will be to allow our student-athletes parents' priority seating."
HighSchoolOT managing editor Nick Stevens, who reported extensively on the NCHSAA's updates Thursday, said he expects media access to games to be determined by school districts and individual schools, but that nothing is yet official.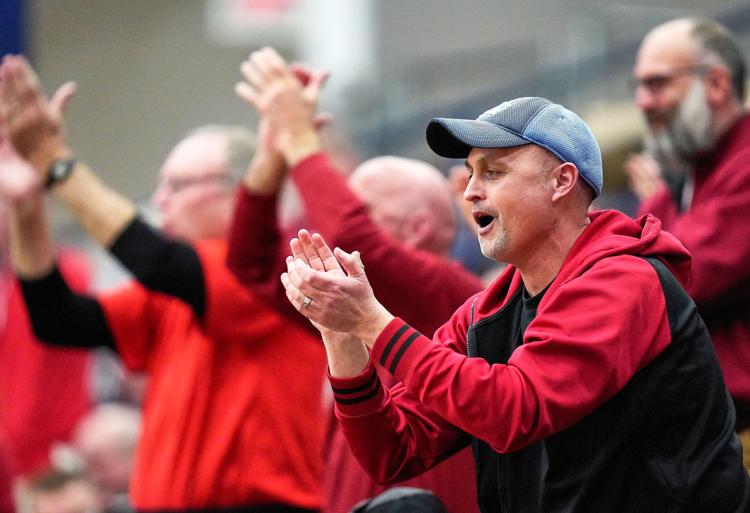 Safety protocols
The NCHSAA manual also indicates that state, local or school district guidelines for cloth face coverings must be "strictly followed." Players are not required to wear a mask while actively engaged in physical activity, but are strongly encouraged to do so at other times. The association also says coaches and staff members should give strong consideration to wearing masks at all times and that masks must be worn if social distancing is not possible.
The manual also says that all coaches and students will be screened daily before practices or games for symptoms of COVID-19, including a temperature check. Anyone who reports symptoms or measures higher than 100.4 degrees will not be allowed to participate. Student-athletes who report symptoms or have a high temperature will be sent home and directed to their primary care doctor for further evaluation and testing.
Student-athletes who do not pass daily screening are ineligible to participate until completing a return to play form indicating it is safe for them to return to practices and games.
Positive test protocols
If a player or coaching staff member tests positive for COVID-19, the manual says the local health department must be notified to assist with contact tracing.
In order to resume participation after a positive test, the individual must have gone at least 10 days since receiving a positive test or diagnosis, have no fever and not have used fever-reducing medications for 24 hours, have improving symptoms and complete the return to play form.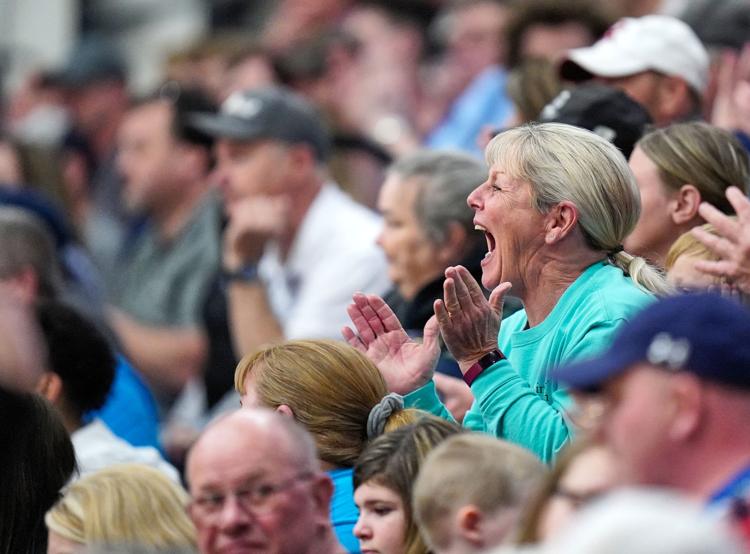 Exposure protocols
In the event of a positive COVID-19 test by a player or coaching staff member, the manual says a 14-day quarantine will be required for those who were in close contact with the person who tested positive (within six feet for more than 15 minutes), those who had direct person-to-person contact with the individual who tested positive, and those who were coughed or sneezed upon by the person who tested positive.
Those in quarantine will be asked to check their temperature and watch for developing COVID-19 symptoms and to stay away from people who are at higher risk for getting sick or contracting COVID-19.
First three sports
Some modifications to the manual have been made to protocols for volleyball, cross country and swimming, the first three sports to begin the NCHSAA season this fall.
For volleyball, pre-match conferences will be limited to one coach from each team and the two referees, who must meet at center court with social distancing and face coverings. Pre-game handshakes will be suspended in favor of "air-fives" from the 10-foot attack line or another show of sportsmanship from the same line. Game balls will be disinfected during set changes and timeouts. The practice of teams switching benches in between sets will be suspended unless there is a distinct disadvantage between bench areas. Face coverings must be worn when players are not actively competing. Social distancing will be required on benches, during substitutions and at the officials' table.
In cross country, social distancing protocols must be established, including eliminating pre- and post-meet handshakes. Runners are permitted to wear face coverings during competition and must wear them while not actively competing, including en route to the start area.
And in swimming, individuals must maintain six feet of social distancing both in the pool and on the deck. Swimming lane capacity will be limited during warmups. During meets, all personnel must refrain from yelling, chanting, shaking hands, giving high-fives and fist bumping.
Be the first to know
Get local news delivered to your inbox!