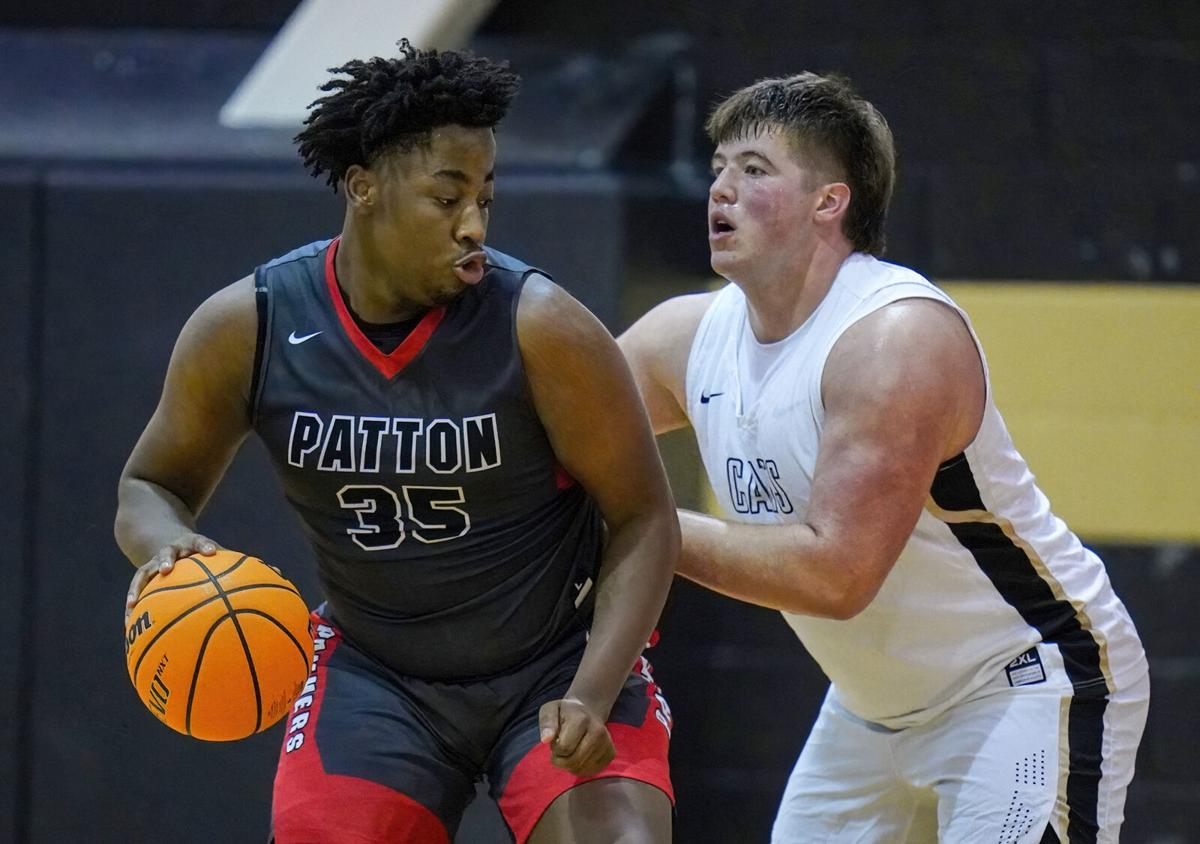 VALDESE — The Patton boys basketball team cracked the century mark as it continued its undefeated start at 2-0 with a 102-76 road win over county rival Draughn on Wednesday while playing back-to-back nights.
The victory was fueled by 37-point outbursts from Panthers seniors Quentin Rice and Waylon Rutherford.
Patton led just 21-19 after one quarter of play, but Rice scored 14 total in the opening half to lead the Panthers to a 46-34 halftime edge. Rutherford, defending Burke County player of the year, followed with 15 points in the third quarter and nine in the fourth, and Rice added 14 fourth-quarter points.
Connor Rudisill (11 points) also hit double figures for Patton.
Brayden Schutt led the Wildcats (0-1) with 17 points, 12 in the fourth quarter, and Luke Rector added in 14 points.
Draughn made nine 3-pointers in the loss, led by three from Matt Reep (nine points) along with two apiece from Schutt and Daylin Pritchard (eight) and one from Eli Tillery (eight).
The night before, a game-high 24 points from Rutherford, including four dunks, along with 19 more from Rice and 11 from fellow senior Rudisill powered the Panthers in their season opener in Newton as they won 79-57.
Up just two points with under 2 minutes to play in the first half, Patton opened a gap with 10 straight points into the intermission and made it a rout with a 15-4 run to open the second half.
Rutherford started the third quarter with a steal and fast-break dunk before Rudisill scored on an assist from Rice. Rutherford's rebound basket and back-to-back assists to Rice and Rudisill took the lead beyond 20 for the first time in the nonconference contest, and PHS never looked back.
Rutherford added five rebounds, four assists, four steals and a block. Rudisill led Patton with six rebounds and Rice topped the team in assists with five. Patton got nine points and five boards from starting center Anthony Feaster-Hicks despite foul trouble.
Ethan Miller scored five points for PHS and Lansing Butler added five rebounds and four points.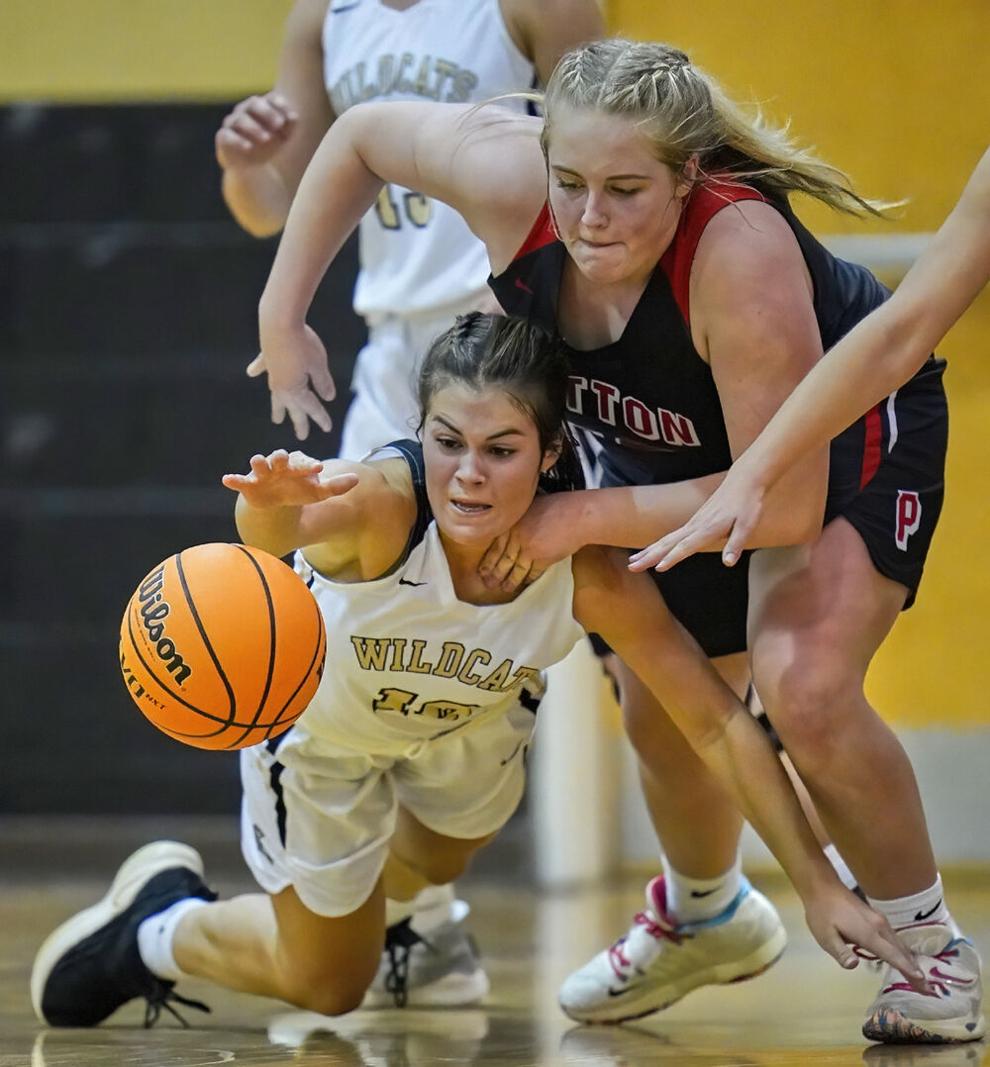 Draughn 53, Patton 36
Transfer post Aubrie Snyder had a dynamic game to open the season for the Lady Wildcats on Wednesday, scoring 24 points in a home win over county rival Patton.
It all started with her scoring 10 second-quarter points to help Draughn overcome a 10-6 first-quarter deficit to lead 22-17 at halftime.
Snyder then followed with six in the third quarter and eight in the fourth, all on four straight baskets to build a game-high 14-point lead.
The defense was also key in the Lady Wildcats' pursuit of the season-opening win as Ella Abernathy (six steals), Bailey Bryant, Kaitlyn Kincaid and Katie Cozort were able to shut down Patton's passing lanes.
"We all played well as a team," said Snyder. "We came out strong in the second half after being nervous in the first half."
Ella Abernathy (nine), Regan Winkler (seven), Bryant (six), Jenna Abernathy (five) and Cozort (two) completed Draughn's scoring.
Kelsey Powell had two first-half 3s to lead the Lady Panthers (0-2) with nine points as Haven Duckworth (eight), Hayley Caraway (eight) and Cierra Lail (seven) also led in scoring.
PHS also fell Tuesday in Newton, 50-25. The Lady Panthers fell behind by double digits at 18-8 by halftime. The deficit was 19 after three quarters and reached 20-plus when the host Lady Red Devils went on a 7-0 run to start the final frame.
Powell led Patton with seven points. Lail and Caraway added five apiece, with Lail also supplying team-highs of eight rebounds, four steals, two blocks and two assists. Danielle Wojcik put up six boards for the visitors and Duckworth tallied four rebounds and three points.
Patton 49, Draughn 19
Brady Chamberlain led the JV Panthers to their first win of the season Wednesday, scoring a game-high 20 points including 14 in the second half. Tylar Johnson (12) and Haydin Hartman (six) were other key scorers for Patton (1-1).
Nik Martin led the JV Wildcats (0-1) with five points as Blair Cooper and Jacob Mull each added four.
Newton-Conover 57, Patton 50
The JV Panthers dropped Tuesday's road opener despite a 25-14 rally in the fourth quarter after falling behind by nearly 20. Chamberlain led the visitors with 17. Hartman added 16, including a perfect 10 for 10 mark at the free-throw line.
Draughn 42, Patton 38
The JV Lady Wildcats opened the season with a win Wednesday, led by 16 points from Emma Brown and 12 points by Selina Rice. Jenaya Johnson led the JV Lady Panthers (0-2) with 16 points and Emma Propst added 10.
Newton-Conover 40, Patton 27
The JV Lady Panthers trailed by just six after three quarters but watched the hosts run away Tuesday thanks to a 15-8 fourth period. Johnson led PHS with 11 points and Bailey Dooley dropped in six.