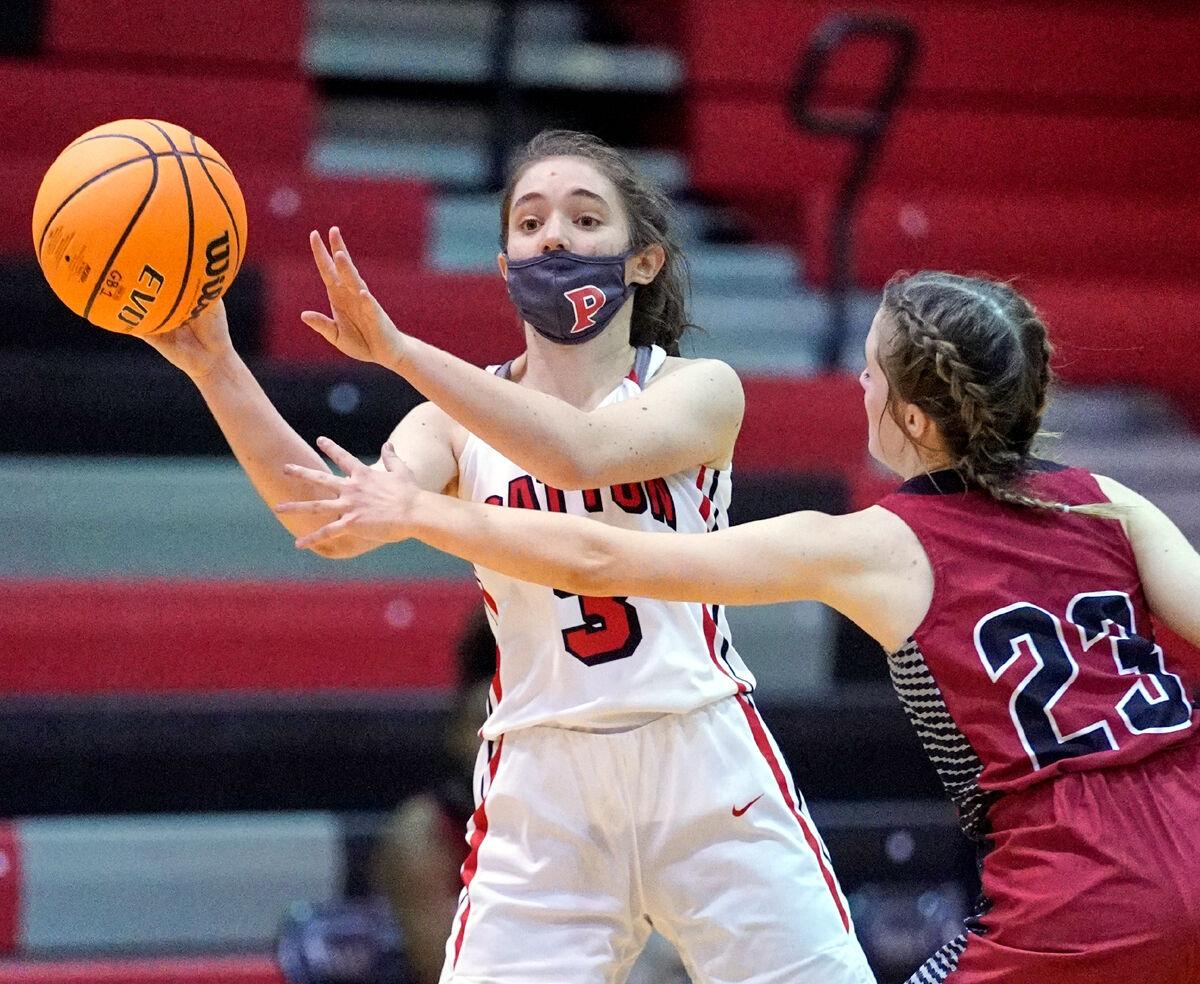 GAMEWELL — The Patton girls basketball team held host West Caldwell to five first-half points and five total field goals, two of which came in the final 100 seconds of Friday's 55-20 victory in Northwestern Foothills 2A Conference play.
The Lady Panthers (3-1) never trailed and turned a sluggish 5-2 lead after the opening 5 minutes into a rout by halftime with a 13-0 scoring run to end the first period that extended to a 31-3 stretch by the half.
Reece Fisher assisted on a Nevaeh Duckworth 3-pointer to start the scoring run, and Duckworth's second 3 gave Patton its first 20-plus point advantage at 25-4. The senior's third and final opening-half 3 made it 30-5 before a 3 from Haven Duckworth made it 36-5 after two periods.
Patton made six first-half 3s as a team, and six different Lady Panthers connected on at least one in the win. Fisher and Madilyn Brown added one each in the first half before Nevaeh Duckworth, Leah Buckner and Kierra Teeters each splashed home a second-half 3.
All nine Patton players scored.
"I was pretty pleased with the defense," Patton coach Autumn Helms said. "This was a great game to work on a lot of different things on defense to prepare us for future games as well. I love that West Caldwell continued to play hard the entire game.
"Overall, I think we got better as a team this game. Everyone got a lot of minutes and everyone scored, so I was happy about that. It was a very good team win."
Patton substituted liberally in the second half as the lead stayed between 28 and 35 points.
Nevaeh Duckworth scored a game-high 14 points, and Fisher (six assists, four steals) and Hayley Caraway both scored 10. Zakiah King had six points, all in the first half, and led PHS with nine rebounds to go with three steals. Buckner had seven rebounds, and Haven Duckworth tied Fisher for team-high honors with four steals.
Patton 51, Hibriten 45 (THU.)
The visiting Lady Panthers used a 15-6 third period to escape a slim halftime deficit Thursday night in Lenoir.
Nevaeh Duckworth (nine) and King (six) had all but five of Patton's first half-points as it trailed 22-20 against a much-improved Hibriten team.
"We struggled in the first half," Helms said. "After that, we came out with communication. We got our defensive energy up with a press, which led to creating turnovers and transition points. We just got our momentum going that way. Overall, I didn't think it was our best game. But it was a nice bounceback (from Tuesday's loss) and we needed it.
"I thought we had a couple people step up. Hayley played some major minutes, got a lot of rebounds. Zakiah finally played a good game."
Nevaeh Duckworth had a field goal in each quarter and finished 7 of 7 at the foul line en route to a team-high 16 points. Fisher got going after the break and finished with 12 second-half points, one of four players in double figures. Brown scored 11 points and King had 10.