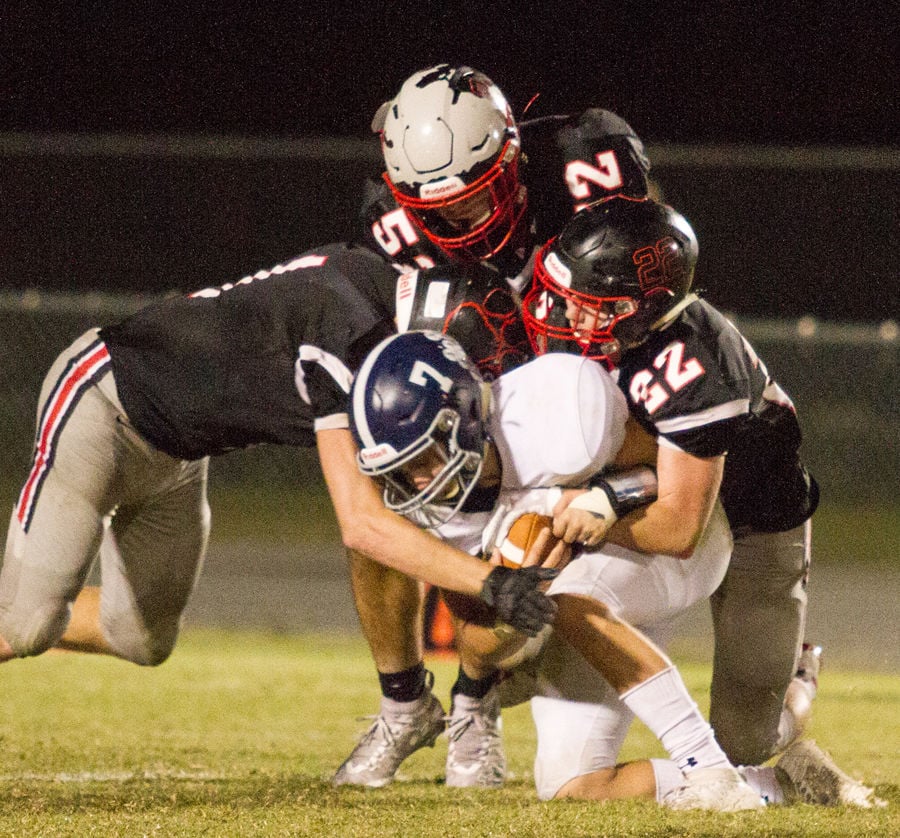 The Patton football team got healthy again and got back to the basics Friday night.
The host Panthers (2-5, 1-2 Northwestern Foothills 2A Conf.) rushed for a season-best 466 yards, with three different players accounting for two or more rushing touchdowns as they snapped a three-game losing streak by trouncing East Burke, 49-21.
The evening's top Patton rushing trio of quarterback Weston Fleming, fullback Bryon Ratliff and tailback Jackson Vance had combined for 530 yards and five TDs on the ground through six games but exploded for 422 yards and six TDs in this one.
It was Patton's most points in its last 22 games dating back to October 2017, and accounted for nearly 42 percent of its total scoring output for the season to date, with the team's previous high being 20 in the opener.
The effort represented a stark contrast from both the week before and the season average: Patton gained 70 yards (2.0 per carry) with Ratliff limited and Vance out versus Draughn and was averaging 145.7 for the year.
"The line, starters Nathan Supernor, Daniel Rector, Ryan Shehan, Ben Varsamis and John Franklin plus Anthony Feaster-Hicks and Rico Barrino at tight end, really did their job," said Vance, who ran for a game-high and career-high 220 yards on 25 carries and tallied his first two varsity rushing scores, both in the second half.
"Everything (was working)," Vance added. "We were just pounding them."
"Off tackle, in the box, they couldn't stop us," said Ratliff, who had 13 carries for 124 yards and first-half TDs from 35 and 13 yards out. "We had good kickouts, good down (blocks). Our line made the holes."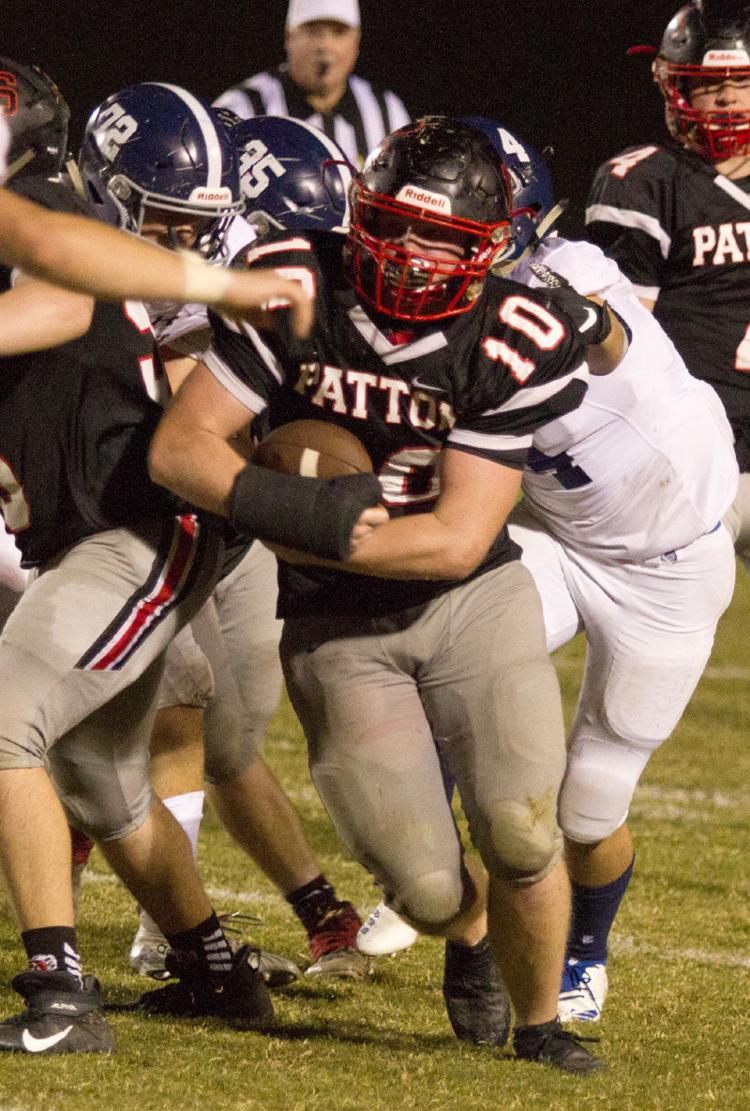 Patton coach Jonathan Browning praised the rushing game as a whole.
"It's not just the line but they did play a big part in it," he said. "They're opening up holes and then Jackson and Bryson both showed good vision and patience letting the lanes open up and exploding through when they get there. And the lead blockers, it all works together."
Fleming, who's also battling through injury, added 78 yards and two TDs on the ground and found receiver Trent Stroupe on a 10-yard TD pass on a checkdown at the line of scrimmage.
"Weston checked off a bunch of plays — he thought he saw something, caught it — and I think we scored two, three touchdowns off that. Beautiful reads," said Ratliff.
Stroupe had 63 yards from scrimmage (45 receiving) plus a fumble recovery to set up Ratliff's first score which made it 14-0 midway through the first quarter, and the game stayed at a two-score margin or more throughout.
The senior receiver said the team had added motivation to snap its skid and break through with the first league win.
"We were told we were supposed to lose this game, so we wanted to come out and prove it wrong," Stroupe said.
EB may have been the pregame pick, but its only legitimate shot to climb back in the game after the initial Patton onslaught came down 22-7 to begin the second half and having recovered an onside kick.
The Cavaliers (2-5, 1-2) squandered it, turning the ball over on their next two possessions as Patton answered both times with outcome-clinching touchdowns by Vance (35-yard run) and Stroupe.
"The game started out by Patton punching us right in the mouth, and that's just what they did," EB coach Mark Buffamoyer said. "We kinda woke up, kinda recovered from it a little bit, battled back and then we had a couple turnovers. But I take my hat off to them. They didn't punt all night. You gotta make someone punt, that would help."
For the Cavaliers (2-5, 1-2), Josh Moore rushed for 97 yards and three TDs, and fellow senior Seth Pruitt completed 14 of 31 passes for 162 yards including eight for 70 yards to Luke Coble, three for 30 to Austin Sellers and one over the defense to Johnny Reynolds for 46 yards.
"All week, we talked about keeping Moore in check," Browning said. "You're not going to shut him down, but I thought we did a good job containing him."
Buffamoyer added: "They bottled us up a little bit but Josh found some seams here and there. We wanted to throw more, but of course our quarterback is not as mobile right now as he should be, but Seth did a great job playing with the injury he has and we're proud of him for that."
Vance added a fumble recovery and Ratliff had a tackle for loss, with Shawn Moody and Waylon Rutherford grabbing interceptions.
"I thought defense set the tempo," Ratliff said.
Patton also got big defensive efforts from Varsamis (two TFL, one for safety), Caleb Spann (TFL, QB hurry), Demetric Greene (QB hurry), Barrino (pass breakup) and Ethan Pons (PBU).
The EB defense was led by Logan Johnson (fumble recovery), Matthew Vue (TFL), Elijah Hess (TFL) and Blane Fulbright (TFL), and Raelen Lo blocked an extra point and secured an onside kick recovery.
Be the first to know
Get local news delivered to your inbox!