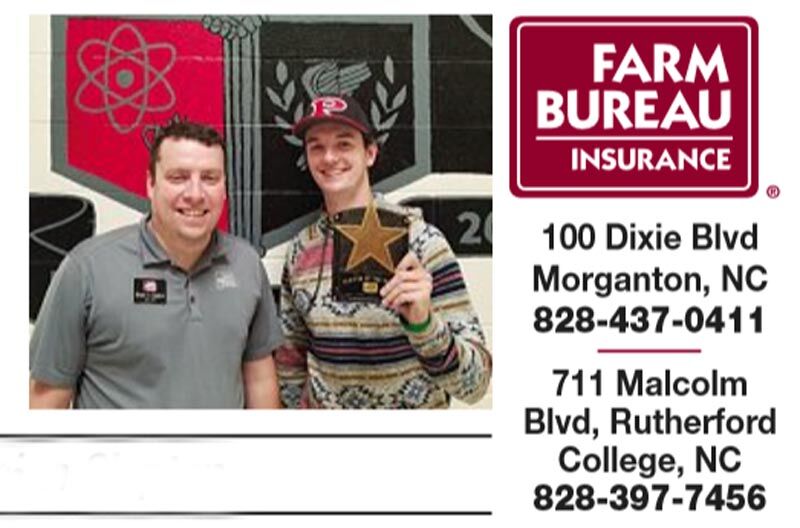 Patton baseball senior pitcher/first baseman Peyton Smith is The News Herald's Farm Bureau athlete of the week for May 3-8.
On Thursday in a 12-0 win at West Caldwell, Smith made his second straight scoreless start from the pitcher's mound to open the year as the Panthers moved to 4-0 in the Northwestern Foothills 2A Conference. Smith struck out nine, allowing just two hits and a walk. He also hit a home run, just as he did in his first pitching victory of the season a week before, along with a triple to finish with a team-best three hits and four RBIs with two runs scored. In a 12-2 home win over the Warriors the day before, Smith went 2 for 3 with a walk, two runs scored and a stolen base.
In 10 innings pitched this season so far, Smith has registered 19 strikeouts while allowing zero earned runs with just three hits and two walks.
The News Herald will recognize an athlete of the week throughout the 2020-21 school year.