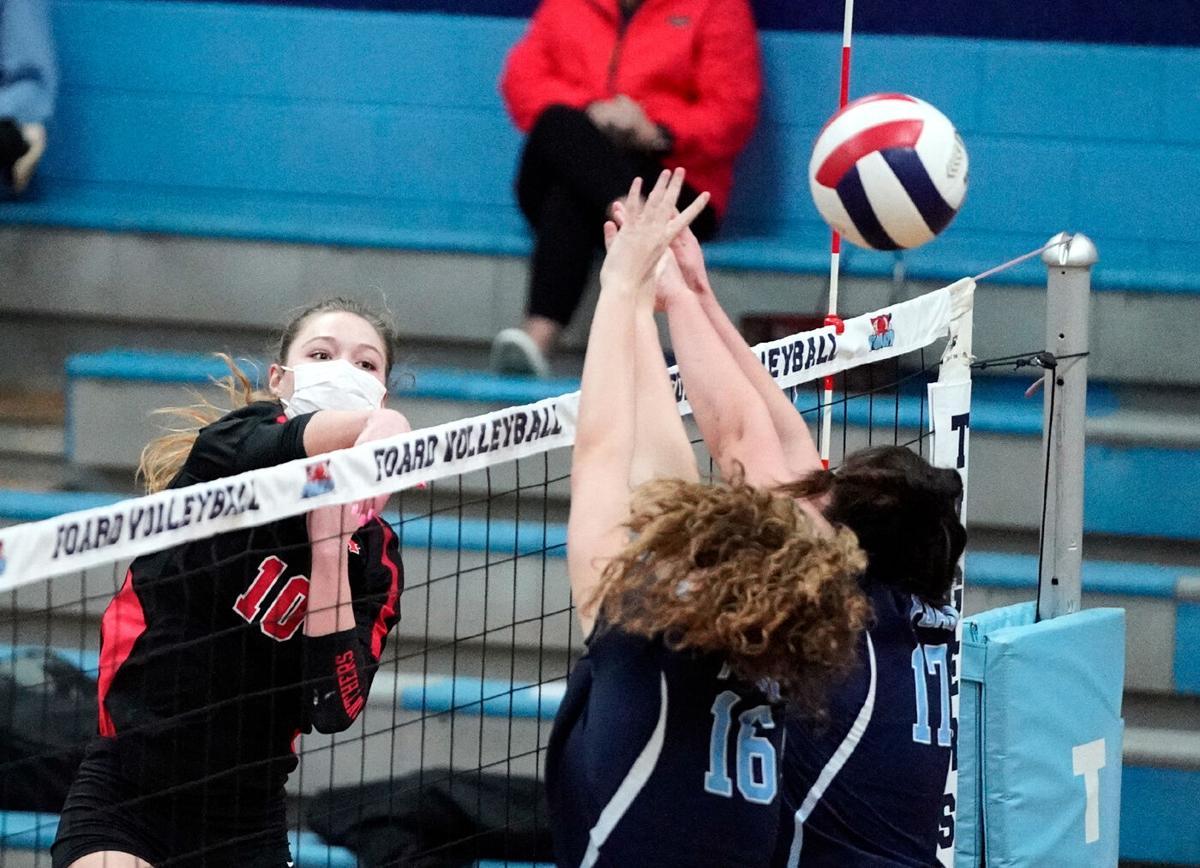 NEWTON — The third time this season did provide a charm of sorts for the Patton volleyball team Saturday at Foard, though ultimately it wasn't what the Lady Panthers were looking for in order to continue a terrific two-year run.
No. 13 seed Patton became the first team to take a set and a match lead against the unbeaten defending NCHSAA 2A state champion Lady Tigers since Oct. 10, 2019 as the guests opened with a stunningly decisive 25-16 winning score.
It was also the first time Patton had won a set vs. Foard in the last 48 tries over the programs' 16 conference matches dating back to Sept. 8, 2014.
However, it would be just the one set, with No. 8 Foard (17-0) responding for a 3-1 triumph thanks to ensuing 25-20, 25-10, 25-9 scores to advance into the West Regional final, ending Patton's season in the Elite 8 round of the state for a second consecutive season.
"I was telling them, you accomplished one goal," said Patton coach Cindy Powell. "Our first goal was just to take a set from them. Even last year, that was our first goal because we know when you take a set from someone that means physically, you can do it. I know everyone says you want to go in positive and think big, but when you actually do it then you know, I have a reason to think big.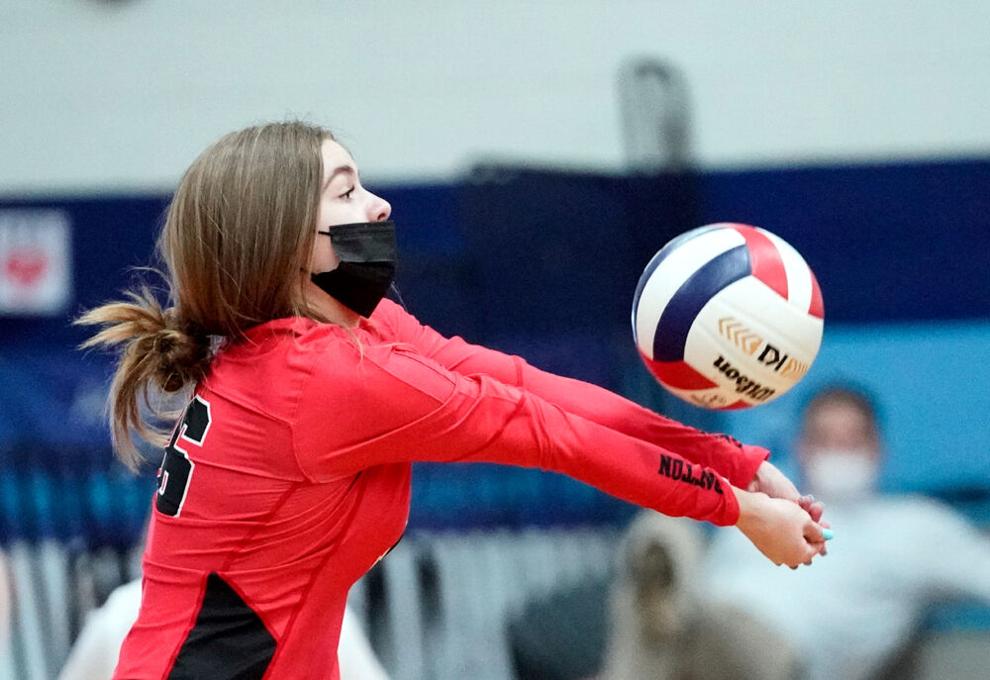 "So I think that was great, and they should be proud about that. I think (the girls) played well Tuesday, Thursday and today. As a team, they have stepped up bigger than they have all season and even in two years I think. We played hard."
In the opening set after six early ties and four lead changes, Patton (14-3) never trailed again following four straight points with Christina Skelly serving to lead 12-8. Foard got back within one at 12-11, but PHS senior Ella Gragg hammered down a kill to cap three straight points the other direction and make it 15-11.
Two more Gragg kills later gave Patton its first two six-point leads, and back-to-back aces swelled the margin to 23-15. A Kenady Roper kill and Foard error ended the set with a rare losing outcome for Foard and an uproar from the PHS bench and small cheering section.
Patton led 5-2 on a Roper kill in the second set and after a Foard flurry, regained the lead at 8-6 on a Gragg kill and ace. Foard pulled ahead for good at 10-9 and after opening a 14-11 margin, never let Patton back within three again.
The Lady Panthers led as late as 5-3 on a Gragg kill early in the third set before a 17-3 set- and match-changing run turned momentum for good and all but sealed the outcome.
"It's a little bit of everything put together" that makes Foard so tough, Powell said.
"You have teams that are good physically, the skill is just great," she said. "And then you have teams that lack on skill but have the knowledge and kind of the secrets of the game. And they're a team that has both. If their skill is off or somebody's playing their blocks or their digs, then they know where else to put the ball."
Gragg, PHS' all-time kills leader who was Northwestern Foothills 2A Conference player of the year last season as a junior, finished her final match with 19 kills, 15 digs and three aces. Izora Gragg, a sophomore, posted 31 assists, five digs and three kills and supplied four of the team's eight total blocks.
Junior Kenady Roper joined Ella Gragg with a double-double, adding 19 digs and 11 kills. Kinley Attaway (seven), Meredith Kearson (five) and Christina Skelly (four) combined for 16 digs, and Danielle Wojcik had two kills and a block.
Ella Gragg was the lone senior on a team that has won 31 of its last 37 matches since 2019 and enjoyed easily the longest two postseason runs in program history in back-to-back fashion.
"(Ella) is remarkable and we depend on her a lot, not just her ability to play and put the ball down but as a leader," Powell said. "She was one of our most tireless girls, our strongest. She's probably got the most experience, playing the longest even outside of high school volleyball. She will be greatly missed. Whoever steps into that role next year has big shoes to fill."