Cynthia Martin watched the whole 2021 NFL Draft, not knowing where her son, B.J. Emmons, would end up playing professional football.
She spent the next several hours wondering the same thing, the nervous energy growing.
"I didn't know who was going to call. I didn't know what was going to happen because B.J. didn't either," Martin said in a phone interview Wednesday. "That not knowing, that anticipation, it's really something."
Quickly, the emotion in the room changed. The Seattle Seahawks called and asked Emmons — the former Freedom High star whose name in unrivaled in the Burke County rushing record book — to sign with them as an undrafted rookie free agent.
And just like that, all the years of work, determination, dreaming and patience paid off.
"It was a once-in-a-lifetime feeling," Martin said. "He will be living his dream. This is what he's always wanted to do since little league. I was very excited."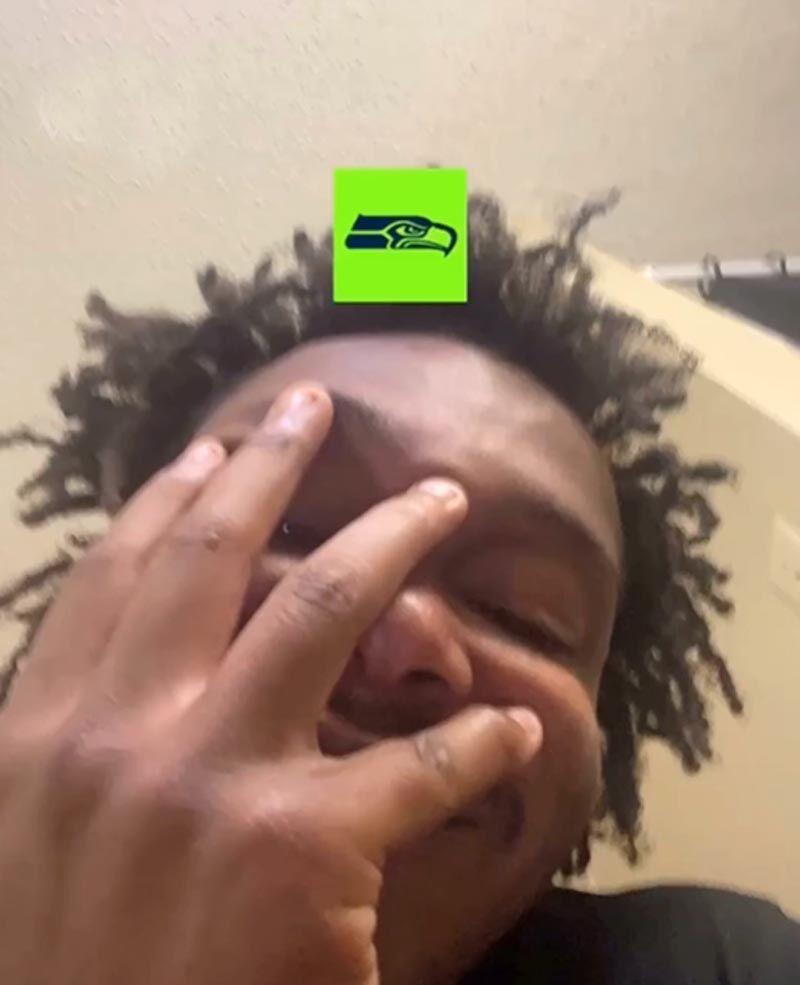 Emmons was dominant on the youth gridiron at Oak Hill, then at the middle school level at Table Rock, winning titles at both stops.
At Freedom, he rushed for 95 touchdowns and 6,573 yards in 36 varsity games, his yardage total ranking 15th best in state history when he graduated. He was three-time county prep player of the year, was named all-state and played in both the Shrine Bowl and the Under Armour All-America Game as a senior.
Emmons ran for 2,417 yards and averaged 12.3 yards per carry as a FHS senior, when he added two punt return TDs, a kickoff return TD, a 100-plus yard interception return TD against eventual state champion Shelby and finished the year with 123 receiving yards and a TD.
He finished his prep career with school and county records for most rushing yards in a game (431) and career and most rushing touchdowns in a game (six), season (38) and career.
Emmons totaled 46 TDs covering 40 or more yards in his career and ran for at least 200 yards in 16 games and at least 300 in four games.
Emmons didn't enjoy the success solo. He started on the last four of the Patriots' six straight 10-or-more-win teams and helped FHS reach streaks of 25 straight conference wins and both 20 straight in-county wins and road wins.
He was rated the nation's top running back in his 2016 recruiting class but didn't always find things as easy at the collegiate level, though he still gained 1,220 yards on the ground with 18 TDs in 29 career games spanning stops at Alabama (2016), Hutchinson Community College (2017) and Florida Atlantic (2019-20).
Martin acknowledged that her son's path to greatness hasn't always been an easy one — he lost his father at a young age, handled the scrutiny that comes with the small-town spotlight at FHS and dealt with multiple injuries as a college player — but said that's in part what she's most proud of her youngest of three children for.
"Never giving up, never quitting," she said. "I'm most proud of that. His heart was always in it and stayed in it. If your heart isn't in something, it's going to show and you may as well quit now. But BJ just never quit."
Emmons' next step will be reporting to rookie minicamp with the Seahawks in Renton, Wash., from May 14-17, as he hopes to beat the odds as an undrafted rookie and make the team's final roster later this summer.
It won't be impossible by any means.
The county's only other current NFL player, Tyler Shatley (East Burke H.S.; 2009), was undrafted out of Clemson in 2014 and recently signed on for an eighth season with the Jacksonville Jaguars.
"If (B.J.) puts his mind to something, he's going to do it," Martin said.