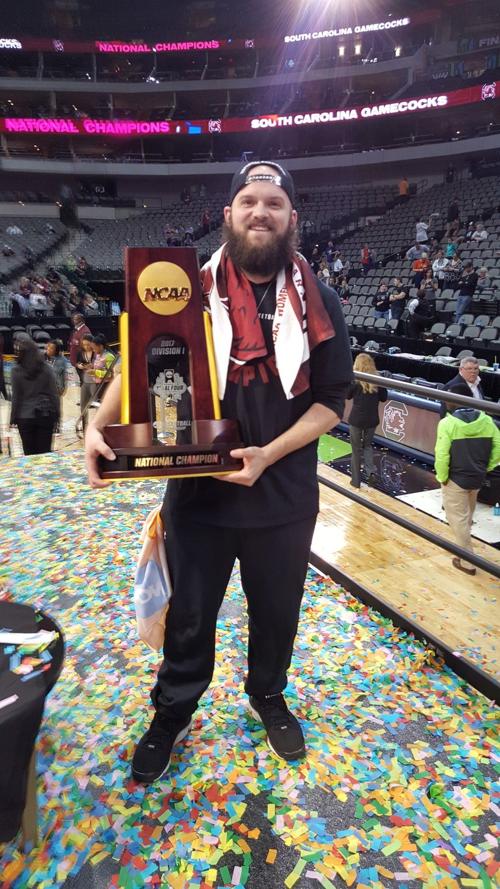 COLUMBIA, S.C. — It was October 1983.
The air had a chill and the leaves were starting to turn to their vibrant fall hues in Bakersville. Coach Bobby Jacobs walked into the empty gym of Mitchell High School where he coached and taught.
Coach Jacobs had walked into this gym many times by himself to get things ready for practice, but this time, he was not alone. In his arms, he carried his newborn son, Hudson. So newborn, in fact, that this quick stop at the court was on the way back from the hospital.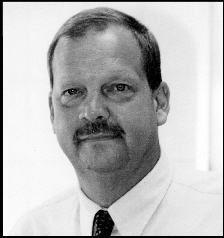 "Get used to the feel and smell of a basketball gym," the coach told his boy. "It's going to make up a huge part of your life."
And it has. Hudson Jacobs' first stop out of the womb was not to his home, but to the basketball gym. And he has carried that with him ever since, following in his dad's footsteps along the way.
"He called me his shadow because I was always two steps behind him," Hudson said.
Hudson graduated from Morganton's Freedom High School in 2002. While there, he played football and threw discus in track, lettering in both before knee and ankle injuries ended his playing career.
Jacobs found himself on the sidelines, but not as an injured player — as a stat keeper for the FHS girls' basketball team, once again alongside his father, who by then was an assistant coach for the Lady Patriots. And as many may remember, 2002 was quite a year for the Freedom girls — one that resulted in a 4A state title.
However, it was not the trophy that Hudson remembers most.
"When they won the championship that year, seeing how much his players loved him, it was my first memorable connection that I can recollect to exactly how special of a guy he was," Hudson said.
It was this impression that reminded Hudson of where he wanted to go and where he belonged. Soon, he would graduate and leave his father's side to follow his own path and learn from new mentors.
Hudson enrolled at North Carolina State University and worked as a student manager and practice squad player for the legendary women's basketball coach Kay Yow.
"There was always a focus on basketball of course," Jacobs said. "But she also made sure that life lessons were a part of our daily routines and road trips. She wanted us to know more than just basketball."
Hudson graduated from NC State with a degree in political science, but has still never left the court. Upon departing Raleigh, he found a job working for coach Karen Astin at UNC-Charlotte as a video coordinator for their women's basketball program and, in 2011, he went to the University of South Carolina to work as director of basketball video services for Hall of Fame player and future Hall of Fame coach Dawn Staley, where he has won a national championship and is part of the USA Women's Basketball staff who will compete in the Olympics in Tokyo next year.
"I'm trying to think of how to begin with the impact that Coach Staley has had on my career and continues to have on it," Jacobs said. "Working for a former player in the basketball Hall of Fame and someday an inductee as a coach opens up so many doors and opportunities. Each coach that I have worked for — and I've been amazingly lucky to work for three very good coaches — has had their own style and given me a different perspective and approach to the game and to life."
Coach Bobby Jacobs passed away in 2014.
Despite Hudson's association with greatness and the heroines of the women's game, his mind and heart always go back home to the memories of his father and to the familiar smell of the gym.
"It's funny, because basketball gyms all have that familiar smell that brings back a flood of memories with him," Hudson said. "He was certainly right as I've been in gyms and arenas until this very day."
That leaves Hudson with a unique set of experiences that remind him of his father.
"The coolest moment of my career by far is winning the national vhampionship," he said. "It's something I always talked about with my dad, but never ever would have thought it would happen. You dream about it happening, but when it does, it's almost indescribable. The only downside is not being able to share it with him."
For now, Hudson will continue to follow in his dad's footsteps and remember the shadow that was once there.
"As these seasons go, I just hope to have the same continued success and happiness of being around the game," he said. "That is always what keeps me closest to my dad and I know that he would be so happy with all that has happened in my career and life."