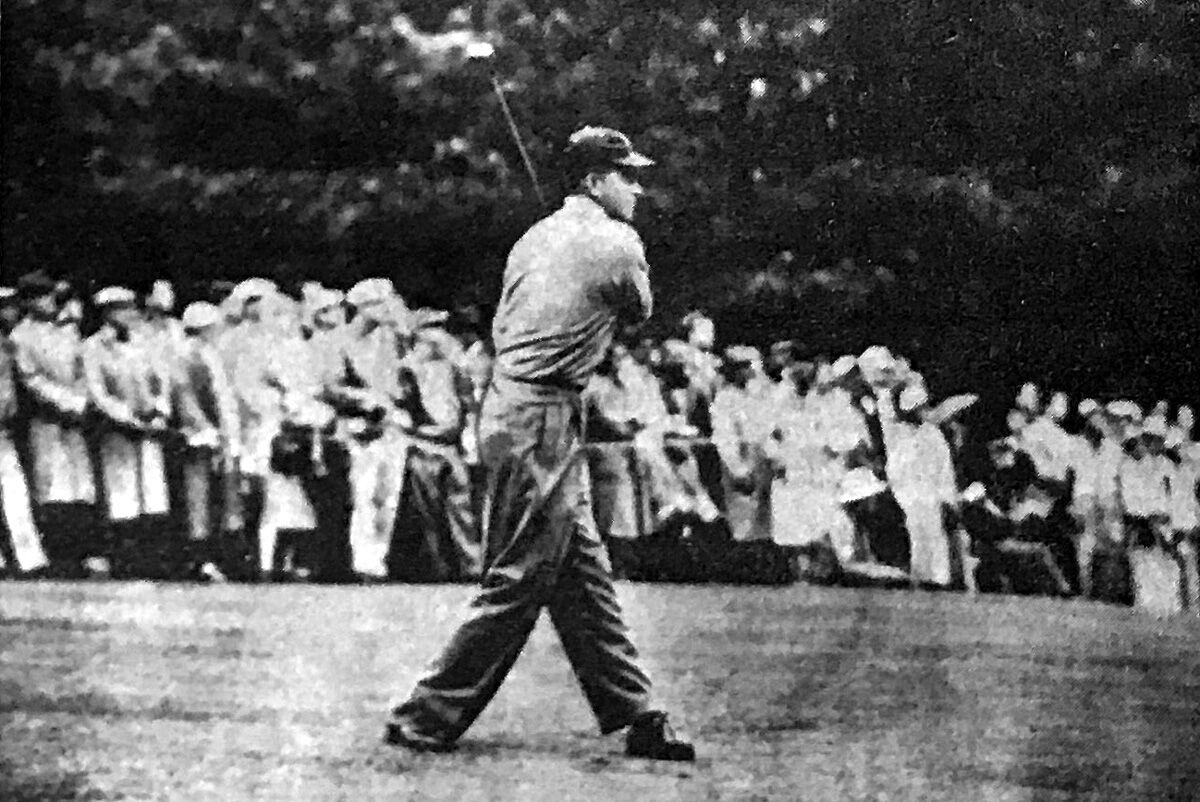 (EDITOR'S NOTE: Here in Burke County, the Masters and the name Billy Joe Patton go hand-in-hand. The Morganton lumber salesman and amateur golfing great fell one shot shy of a playoff with legends Ben Hogan and Sam Snead in the famed Augusta National event in 1954. With the pandemic-delayed 2020 Masters starting today, here's a look back at Patton's brush with a near-major championship win, as well as his obituary. … The following three articles originally appeared in April 1954 editions of The News Herald. They have been edited.)
Billy Joe Patton, a 31-year-old golfer described by the national sports scribes as "that brash young man from Morganton, N.C.," was being labeled Monday throughout the nation as Mr. Masters of 1954.
Patton came in just behind golfdom's best in the world — Ben Hogan and Sam Snead — to take undisputed third place in the 18th Masters golf tournament in Augusta, Ga.
Until the last nine holes of the 72-hole event, Patton stood a strong chance of becoming the first amateur in golf history to win the tournament. A double bogey on Augusta National's famed 13th hole and a bogey at the 15th proved his downfall behind Snead (who would win in an 18-hole playoff) and Hogan.
Even so, he became the first amateur to lead at the halfway mark of the tournament and came closer to winning than any other.
Patton fired an opening 70 Thursday to share the lead with Dutch Harrison. On Friday, he came back with a 74 for an even-par 144 total to hold a one-stroke lead over Hogan. He shot 75 Saturday to fall back into a third-place tie but finished with a Sunday 71 to shoot 290 for the event.
What they wrote
The following excerpt was clipped from the Greensboro Daily News:
"The sun came out today to welcome Hogan's 'gimme' title, but Billy Joe Patton took the play right away from the little Texas guy who seems to own the Masters … although Ben probably questions those rights tonight.
"Hogan had a three-stroke lead on Snead when Sunday's play began. By mid-afternoon, the scoreboard showed Patton had made up a five-stroke deficit on Hogan, and they were tied. Regardless of what was to happen — and it did — the Tar Heel amateur was Mr. Masters of 1954.
"The crowd, a huge one as the sun finally shone on the tournament, left the big names Snead and Hogan (which each went out in 37). They wanted to see this kid from the North Carolina mountains.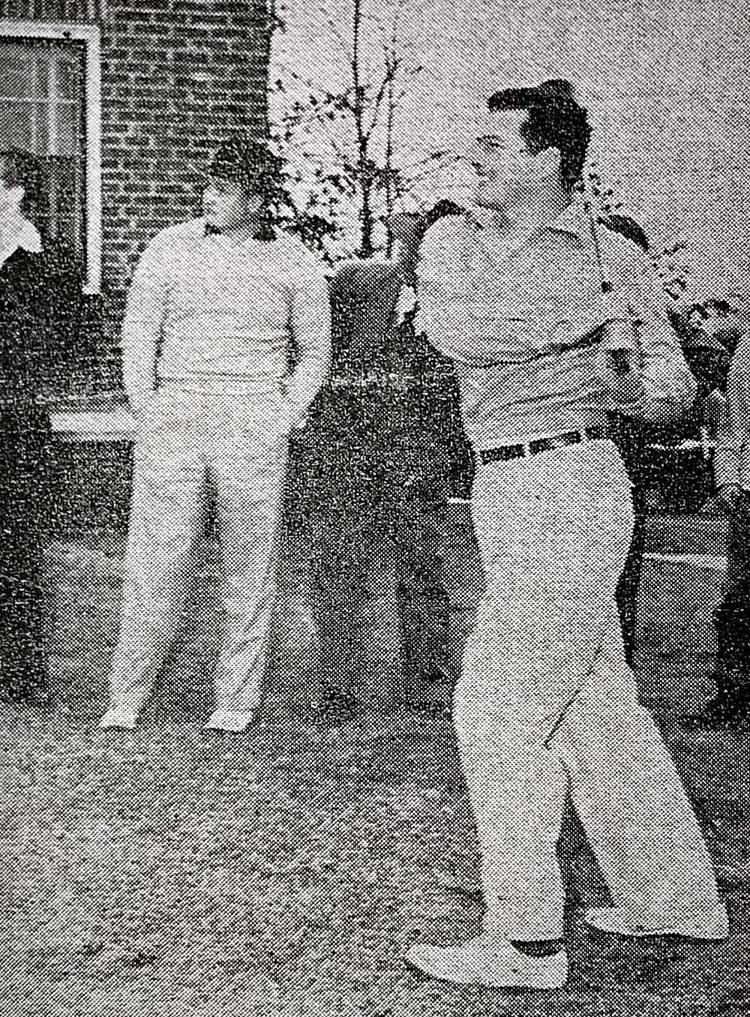 "Harrison, in with 68 and waiting around to see how the others were doing, summed up Patton's week this way: 'He's done everything humanly possible in this tournament. Hole-in-one, leader for two days, catching up with Hogan, trying for left of the lake on No. 16.'
"Billy Joe, carrying on the Wake Forest torch that Arnold Palmer has lit, was the gallery favorite. He won them over with his ace.
"On No. 6, he picked up a 5-iron and eyed the hole 190 yards away. Three times, he changed the tee spot of the ball before he got just the right spot. Maybe he knew what he was doing because the ball hit the pin about 12 inches up and plopped hard into the cup, a hole-in-one on the fly.
"'That picked me up,' Patton quipped later. After the ace, Patton was assigned one personal policeman. When he made the turn, two policemen were assigned to him. As the crowd increased, more and more uniformed marshals walked side-by-side with him.
"As he came off the 18th with six policemen on guard, a reporter asked Patton if he had been arrested.
Billy Joe was talking to himself at the finish. 'I had to go for the green on those two holes (Nos. 13 and 15). I simply had to if I wanted to live with myself,' he repeated time after time. 'It was a chance to take, but long holes are my holes. There was Hogan behind me, and how was I to know he would take a six on No. 11? One hole, and I would be the toast of America. Instead, I'm just a duffer.'"
What Patton said
Speaking in his slow, recognizable drawl, Patton said afterward, "As some of you know, I don't play in many golf tournaments."
He praised the officials running the tournament, saying he had never received better treatment as a contestant.
"To borrow a phrase from a comedian in Hollywood, I never left home."
He continued, every word being carried across the nation by NBC.
"I don't feel bad about that six at 15, and I don't feel bad about that seven at 13. And I don't want any of my rooters to feel bad about them. I want to explain that to you. I left Morganton a week ago to come down here. I bought this white coat because I wanted to look nice when they presented me with something here. I made up my mind I was going to win something. And I made up my mind I was going for it 72 times if I had the opportunity 72 times.
"I told myself I wasn't going around after the tournament thinking I could've saved a shot if I had played it bold. So I played it bold. And the way I made those birdies is the same way I got that six and seven. If you figure the mathematics of it, some will go with you and some will go against you.
"I'll tell you one thing. I hope I can come back here again next year. If I can nudge it up a little higher, we'll really have ourselves a good time."
Be the first to know
Get local news delivered to your inbox!