A look back at some of the bigger anniversaries in Burke County sports from July 1970, 1995 and 2000 … 50, 25 and 20 years ago at this time:
Lady Cavaliers' two-sport star
(EDITOR'S NOTE: Crystal Lingerfelt Bartlett enjoyed a stellar two-sport athletic career at East Burke in the 1990s before going on to star in both basketball and softball at Montreat College. Bartlett has since returned to EB where she has been head coach for both girls' sports, still serving as hoops coach with a 126-26 record, four conference regular-season and tournament titles and four playoff regional berths over her five seasons. This article originally appeared in a July 2000 edition of The News Herald. It has been edited.)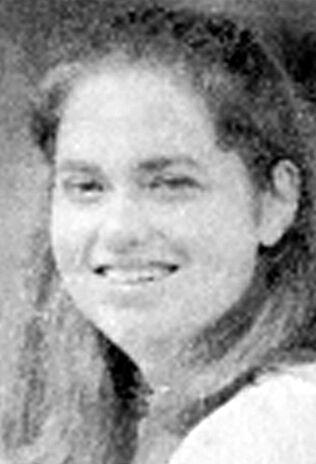 Crystal Lingerfelt has rewritten the women's basketball record books at Montreat College, but she is not writing her legacy with the Cavaliers yet.
The East Burke graduate has starred in both basketball and softball, and with one year of eligibility remaining in softball, has a chance to help an upstart NAIA program reach the next level.
That Lingerfelt originally chose to pursue a collegiate career in basketball, not softball, speaks volumes about her athletic ability. At EB, she played hoops all four years under coach Judy Keever and started at shortstop for the softball team all four years.
In basketball, Lingerfelt flourished under the wide-open system of coach Joe Hagan as Montreat improved from 7-22 her freshman season to 23-7 her senior year, winning the Tennessee Valley Athletic Conference title. Bartlett set school records in assists and steals (310 and 161, respectively) and finished fourth in both career points (1,019) and free throws made (240).
But Lingerfelt's "other" sport comes calling next season, as she was prohibited from going out for softball as a freshman by the former Montreat basketball coach. Last season, Lingerfelt led the conference with a .454 batting average to go with her conference-bests in doubles and runs.
"I am coming back to play softball one more year because, relationship-wise, we are all friends and we have a chance to do even better," she said.
Fletcher takes over FHS boys soccer
(EDITOR'S NOTE: David Fletcher was one of Burke County's longest-tenured and winningest prep coaches in any sport. He had already led the Freedom girls soccer program for three seasons when he was also named Patriots boys coach a quarter-century ago, and he remained in both roles until retiring in June 2017 after 526 wins and eight conference titles in 47 combined seasons. This article originally appeared in a July 1995 edition of The News Herald. It has been edited.)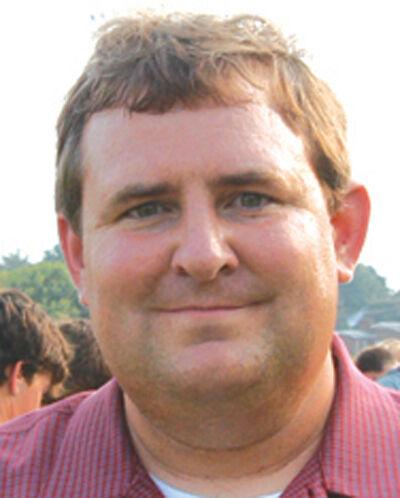 In the aftermath of Freedom soccer and wrestling coach Rob Wilcher's announcement that he is leaving for T.C. Roberson, FHS officials moved quickly to fill one vacancy.
After conferring with Wilcher and Freedom athletic director Terry Rogers, principal David Burleson announced that boys assistant and girls head soccer coach David Fletcher will take over with the boys soccer program as well.
"We tried to decide what was best for Freedom soccer, and we agreed that David Fletcher was our best choice," Burleson said.
Fletcher has been the fundamental force behind the girls program since its inception in 1993, guiding the Patriots to a 44-11-2 record to date with two unbeaten conference title runs.
"(David) has been instrumental in how good the boys have become too," Wilcher said. "I get a lot of credit for things he has done."
Burleson added: "If anyone deserves this job, it's David. I feel good about him as a person, and I'm sure the Freedom soccer community will be pleased as well. The things I see in David are, No. 1, he's loyal. He's a hard worker … and I know he'll do right with the young men who play for him."
Fletcher added: "The speed with which they made the decision, that made me feel good. I can't imagine a better situation in the state the way our principal and athletic director are. I really appreciate their confidence … I think I'm getting one of the top jobs in the western part of the state."
Threatt hired to lead EB football
(EDITOR'S NOTE: Curtis Threatt stayed at EB for just two seasons, going a combined 12-10 on the gridiron in 1995 and '96. His resignation ushered in the Mike Helms era, which also lasted just two years, and Tom Harper followed with the Cavs for three seasons. This article originally appeared in a July 1995 edition of The News Herald. It has been edited.)
For East Burke football fans and players alike, the wait is finally over.
After months of uncertainty regarding the head football coaching situation, the position was officially filled Monday when at a school board meeting, principal Doby Wiley introduced Curtis Threatt as the school's new football head man.
Threatt, 54, a native of Lancaster, S.C., brings 31 years of coaching experience to the position. He coached at the high school level in South Carolina for 28 years including 13 years spent as a head coach with a 68-80 record. He was also defensive coordinator at Lenoir-Rhyne College from 1974-77.
Threatt replaces Wayne Fletcher, EB's second all-time coach on the sport who resigned from the position this spring after 11 years, six playoff berths and a 69-50 record.
"I was at L-R when Danny Williams took the job at East Burke when the school opened (in 1974)," Threatt said. "I came over to the school when he took the job and saw how beautiful it was. That's how I first became aware of the school. … I'm looking forward to bringing the program back to where it was when (Williams) was coaching."
Wittenberg resigns at Hildebran
(EDITOR'S NOTE: Larry Wittenberg coached the Royals in 1969 before leaving for Hickory. Thirty-five years later, his son Allen Wittenberg also became a football head coach in Burke County, staying just one year at Draughn — after a successful stint as defensive coordinator at Patton — before taking the Hickory job. This article originally appeared in a July 1970 edition of The News Herald. It has been edited.)
Larry Wittenberg, head football coach at Hildebran High School during the 1969-70 school year, has resigned, The News Herald learned. Wittenberg will join the teaching and coaching staff at Hickory High School as head line coach under veteran mentor Frank Barger.
At Hildebran, Wittenberg also coached track and started what may be a budding powerhouse at the Southern District Seven school. No replacement has yet been named.