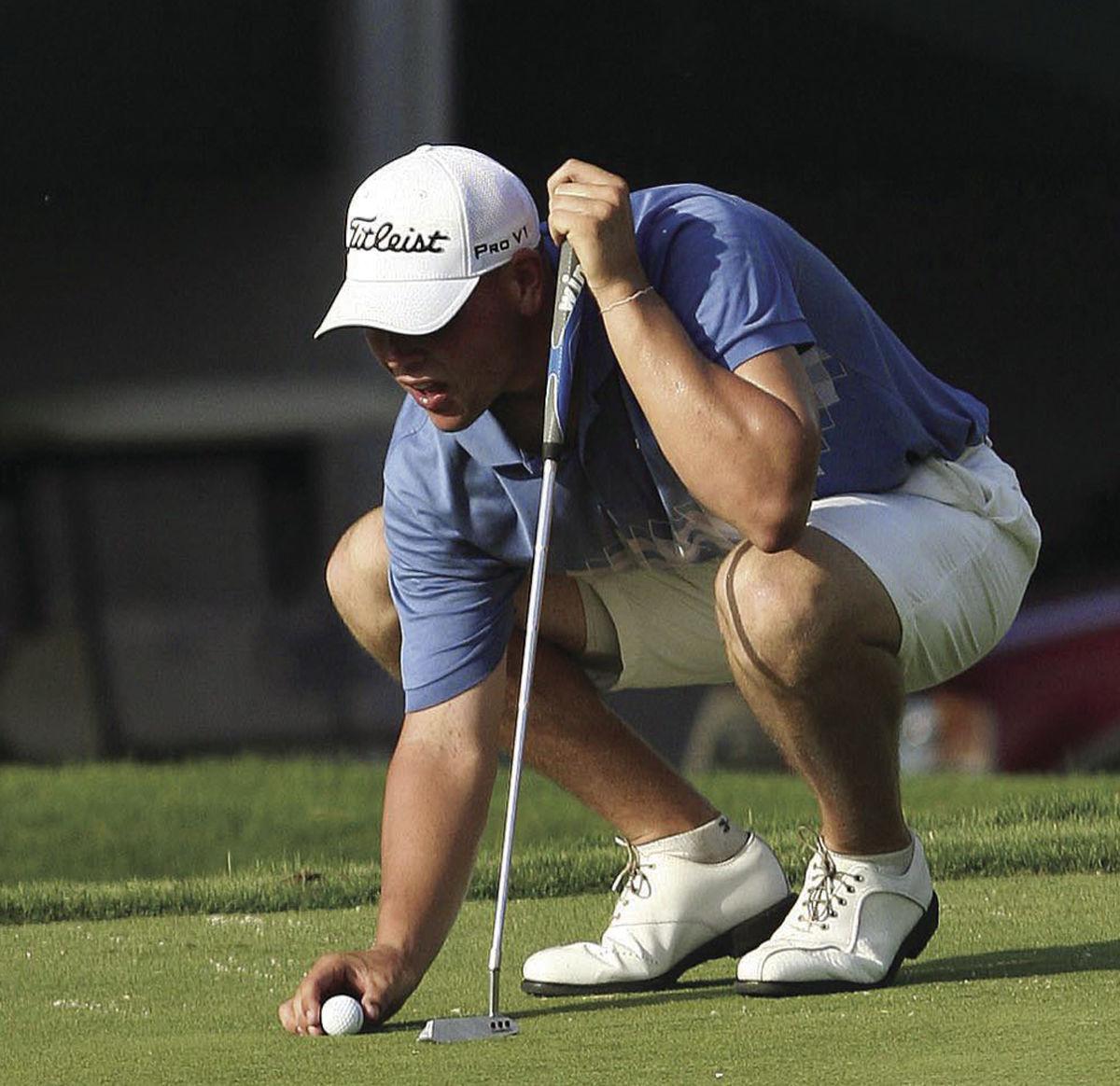 A look back at some of the bigger anniversaries in Burke County sports from July 1970, 2000 and 2010 … 50, 20 and 10 years ago at this time:
Freedom grad laps the field
(NOTE: This article originally appeared in a July 2010 edition of The News Herald. It has been edited.)
Three rounds of even par golf would have been enough to beat the heat and win the 2010 Burke County Open.
If Mitchell McGlamery wasn't playing, that is.
The 2009 Freedom High grad charged into the history books, shattering the scoring record for the event by eight strokes while shooting three straight rounds of sub-70 golf for a 16-under par total for the 54-hole event.
McGlamery's Sunday 69 at Quaker Meadows capped an incredible — and incredibly hot — weekend in which he topped his nearest competitor by 17 shots en route to the title of the county's best golfer for the year.
He had shot 67 Friday at Mimosa Hills in the opening round and 64 Saturday at Silver Creek to take a commanding 11-stroke lead into Sunday's play.
"I was really out there having fun today," McGlamery said. "I started going for the middle of greens early, but when you have a lead like that you can loosen up and just play your game.
"I wanted to set the bar high, too, as far the record goes."
What made the feat more memorable was the players McGlamery left in the dust.
2007 and 2008 County Open champion Will Abee finished in second place at 1-over, while '09 champ Taylor Carpenter was third at 3-over for the tournament.
"I played decent but got off to a slow start Friday at Mimosa," said Abee, an East Burke High graduate who now serves as assistant pro at Highland Country Club in Fayetteville. "Mitchell absolutely played his tail off though. He obviously deserved it this week. I'm looking forward to next year though, and hope he'll be back."
Youth was certainly served in the tournament, in large part due to the near 100-degree temperatures.
At just 25 years old, Abee was the "old man" of the final group, as McGlamery, Carpenter and Patton High product Grey Miller are all 21 or younger.
Despite the weather, McGlamery walked his final round with Bradley Reep carrying his bag. And Abee even wore pants rather than the overwhelmingly more popular selection of shorts.
"It's not that bad once you get going," Abee insisted.
There was little doubt Sunday who the overall winner would be, but McGlamery still wanted the low score out of his group during the final round.
After a double bogey at the ninth hole, that was in doubt. But birdies on holes 13 and 15 sealed that feat as well.
So just how dominant was McGlamery? Out of the four total rounds of golf in the 60s among the 84 entrants, he had three of them. And his highest score for the weekend (69) matched the lowest score in any round by any other golfer.
Freedom High basketball coach Casey Rogers shot the second lowest round Sunday, with a 70, to tie Miller for fourth place overall at 5-over.
Chase Griffin (8-over) and Jimmy Gentry (9-over) also finished single-digits over par for the week, while Rob Scott's Sunday 71 gave him a nine-over total and the first flight title by a couple strokes.
Dennis Caldwell followed up two rounds of 80 with a 72 Sunday for the second flight title.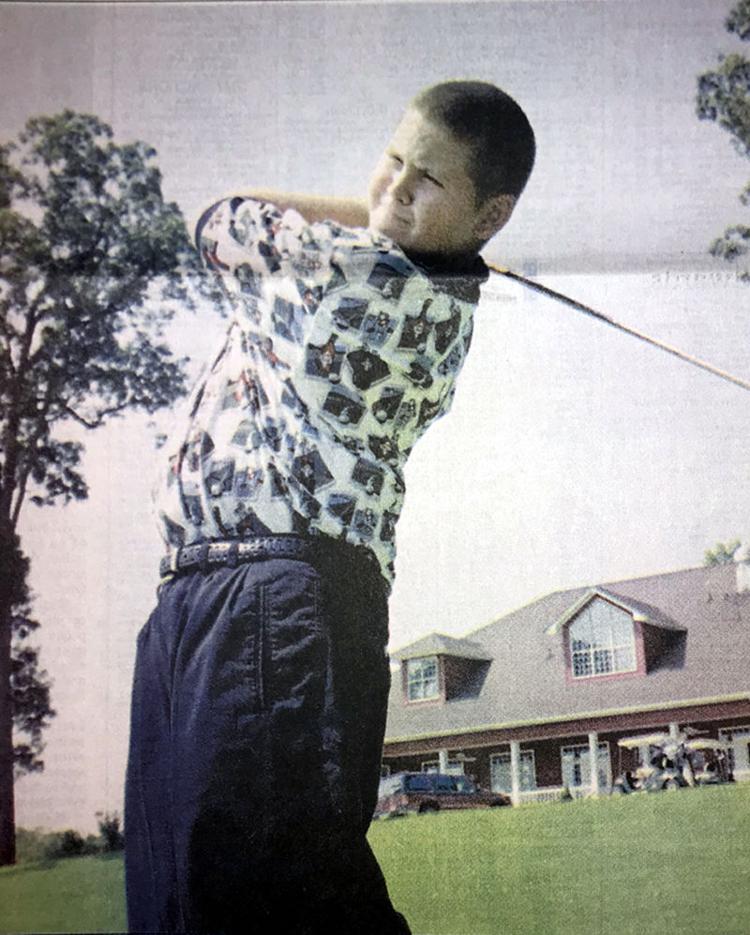 Newton not hard to locate
(NOTE: This article originally appeared in a July 2000 edition of The News Herald. It has been edited.)
If you are looking for Josh Newton, chances are you will find him out on the golf course. You say you need odds?
"I play seven days a week," Newton said, "because I don't have a job. So this is what I do."
On this day, Newton is on the Silver Creek practice range, where he spends many a morning and afternoon fine-tuning his game with head pro Tim Smith. And speaking of game, Newton has certainly got one. The 12-year-old Glen Alpine resident is the No. 1 junior player in North Carolina.
He recently placed first in the state regional tournament held at Crooked Creek Golf Club located southeast of Raleigh. By way of that victory, Newton will represent North Carolina in the 12-year-old age group at the Junior World Championships next month at Jekyll Island, Ga.
The only thing that Newton may have more of than "game" are opinions on the game.
The best course in the world? "St. Andrews, without a doubt," he says, though he has yet to visit the Old Course.
The biggest of the major golf tournaments?
"Definitely the Masters," he says.
Where the Masters ranks with other championships?
"Out of all the events in all sports, it has to be ranked as the No. 1 event to win," he says.
Eat your heart out, MJ. Not so fast Elway, thought you had done it all?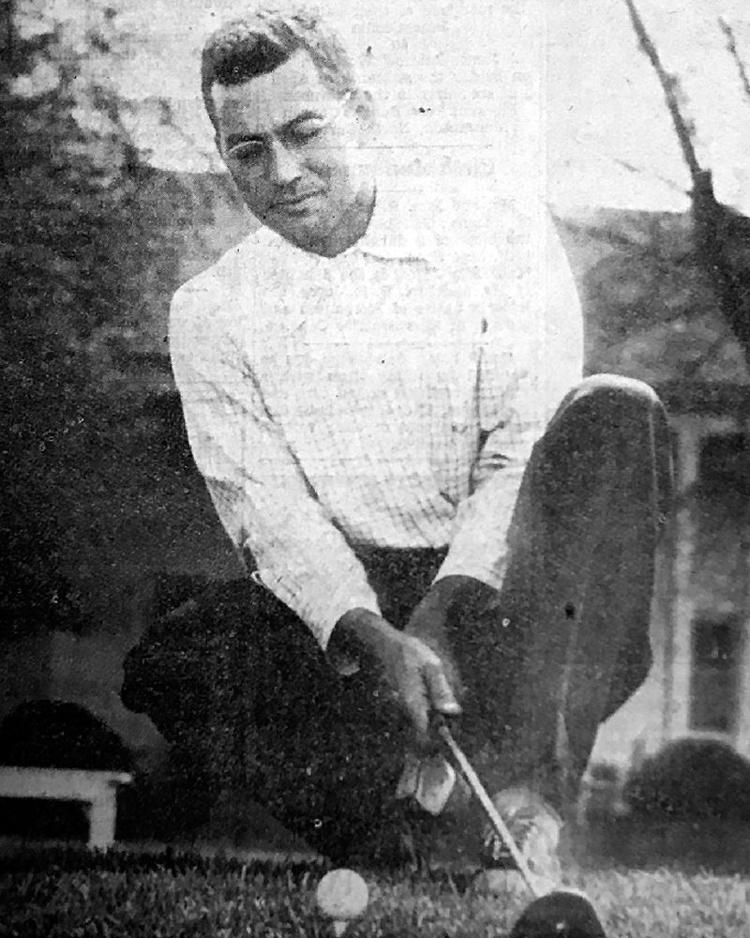 (NOTE: This article originally appeared in a July 1970 edition of The News Herald. It has been edited.)
The Pattons kept it in the family Sunday, sweeping the annual Mimosa Hills Father-Son golf tournament with two wins between father Billy Joe (the former near-Masters winner who has won both of the first two Burke County Opens last year and this year) and sons Joe and Chuckie.
Billy Joe and Joe won low gross honors with a 2-under par 70, under-scoring 49 other teams that teed it up in the event.
Billy Joe and his son Chuckie took the low net division with a winning score of 72. Clark and John Conley were second with a 74.
Be the first to know
Get local news delivered to your inbox!