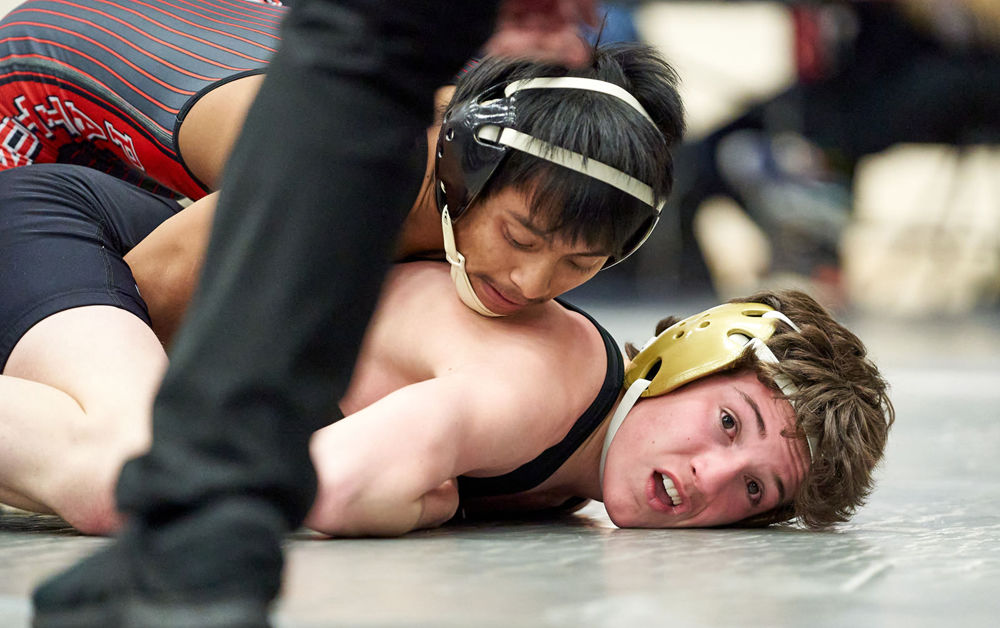 All four Burke County high school wrestling teams will be represented at this weekend's NCHSAA 2A and 3A West Regional tournaments hosted by West Wilkes and North Henderson, respectively.
A new wrinkle added this season was for returning state qualifiers to be awarded extra points toward their regional seeding. Locals who benefitted from that included Draughn's Tucker Sisk (113 pounds), East Burke's Arturo Castillejos (132) and Patton's Mariano Mendez (106) and Dilan Patton (120).
Mendez (52-2) was awarded the No. 1 seed in the 106 bracket, the county's only top seed, while Patton (No. 2 seed, 49-4) and Kaleb Spann (170; No. 3 seed, 38-4) were also given high seeds. Reid Pons (113; 15-9), Jerry Sarath (132; 31-21), Eliseo Ramirez (160; 27-18), Kamden Stephens (182; 30-21) and Dylan Rhodes (195; 25-29) will also represent the Panthers, who field a county-high eight wrestlers this weekend.
Joining Castillejos (6-2) as Cavalier qualifiers are Caleb Johnson-White (126; 25-7), Trevor Phillips (145; 24-6), Elijah Hess (182; 25-7), Luke Wilson (170; 7-8) and Jonathan Carroll (220; 13-17). The fifth-seeded Hess and Phillips are the county's highest seeds outside the Patton trio.
Sisk (13-7) is the lone Wildcat regional qualifier after winning the 113 bracket at the NWFAC tournament.
In the 3A regional, Freedom will field four wrestlers: Davion Lowdermilk (120; 13-5), Kalvin Khang (160; 17-5), Daniel Lopez (170; 4-4) and Fredy Vicente-Perez (220; 11-9).
Be the first to know
Get local news delivered to your inbox!