The first time I ever tried to interview Maurice Petty it didn't go so well.
"I don't like interviews," he said. "And I don't like this one."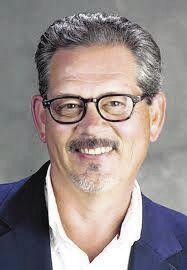 Petty, the younger brother of Richard, died over the weekend at 81, and he took a huge part of racing history with him.
He was something of an enigma. No one even knew how to pronounce his name, some calling him "Morris" and others calling him "Maureece." Even in the Petty family, they pronounced it both ways. So mostly, they just called him "Chief."
Everyone in stock-car racing knew who he was.
Petty was the engine builder for Petty Enterprises, a man so adept at building motors that Chrysler-Plymouth used his notes to build hemi engines for all forms of racing and street cars.
His engines were so fast, NASCAR outlawed them in 1965. And in 1983, when his brother won his 199th race, they tore into the engine and found that he'd somehow built an oversized motor.
Dick Beaty, the NASCAR inspection chief, was so impressed he asked Petty first how he built it and then how he got it through inspection.
The greatest engine builder in stock-car racing history just sort of drifted away after that, leaving the team and eventually leaving racing forever. In 2014, he was inducted into the NASCAR Hall of Fame.
Chief was never one for the spotlight.
"Winning is enough for me," he once said. "I don't have to be in those pictures in Victory Lane. I don't need a lot of front-runners glad-handing me."
He could be irascible and ornery, and he didn't much care for what you thought about him. Racing was business to him, and to the Petty's it was a family deal. On what was then the worst week in the family's racing history, the perseverance and will of the racing Petty's was evident.
Richard and his father Lee had both been in horrific crashes in the Daytona qualifying races, both flying completely out of the track, Lee almost dying before spending four months in the hospital.
Three days later, Richard and Maurice went to watch the Daytona 500 before heading back to Level Cross without their parents. Bob Welborn, a driver who lived down the road from the Petty's, brought his car into the pits and staggered out midway through the race. Richard got in the car and drove until Welborn decided he was OK.
The problem was, Richard was turning laps faster than anyone had ever driven Daytona, and he didn't want to get out. He said he forgot he was in somebody else's car. Welborn's team did everything they could to make Richard get out of the car, but he wouldn't take directions from anyone other than his daddy or his little brother.
"You want him out of that car?" Maurice asked.
So Maurice picked up their chalkboard that read "PIT" and walked to the edge of pit road as his brother raced past. The next time around, he drove Welborn's car down pit road.
Maurice flipped the sign to the other team and said "Here's your sign, and here comes your car."
They drove home to Level Cross, bought a new car in Greensboro and went racing the very next week
He was tough as nails, and a legend with a wrench in his hand. He didn't seek fame or fortune and could never understand how his big brother handled the bright lights. He drove himself for a while, but it wasn't his deal
He would mellow in his later years. He finally did give me that interview, almost 30 years later.
Maurice Petty was at home in the race shop. This will be a solemn night in Level Cross.
Chief, the greatest engine builder the sport has ever known, has gone home to meet his mom and dad.
Ed Hardin is a sports columnist for the Greensboro News & Record.