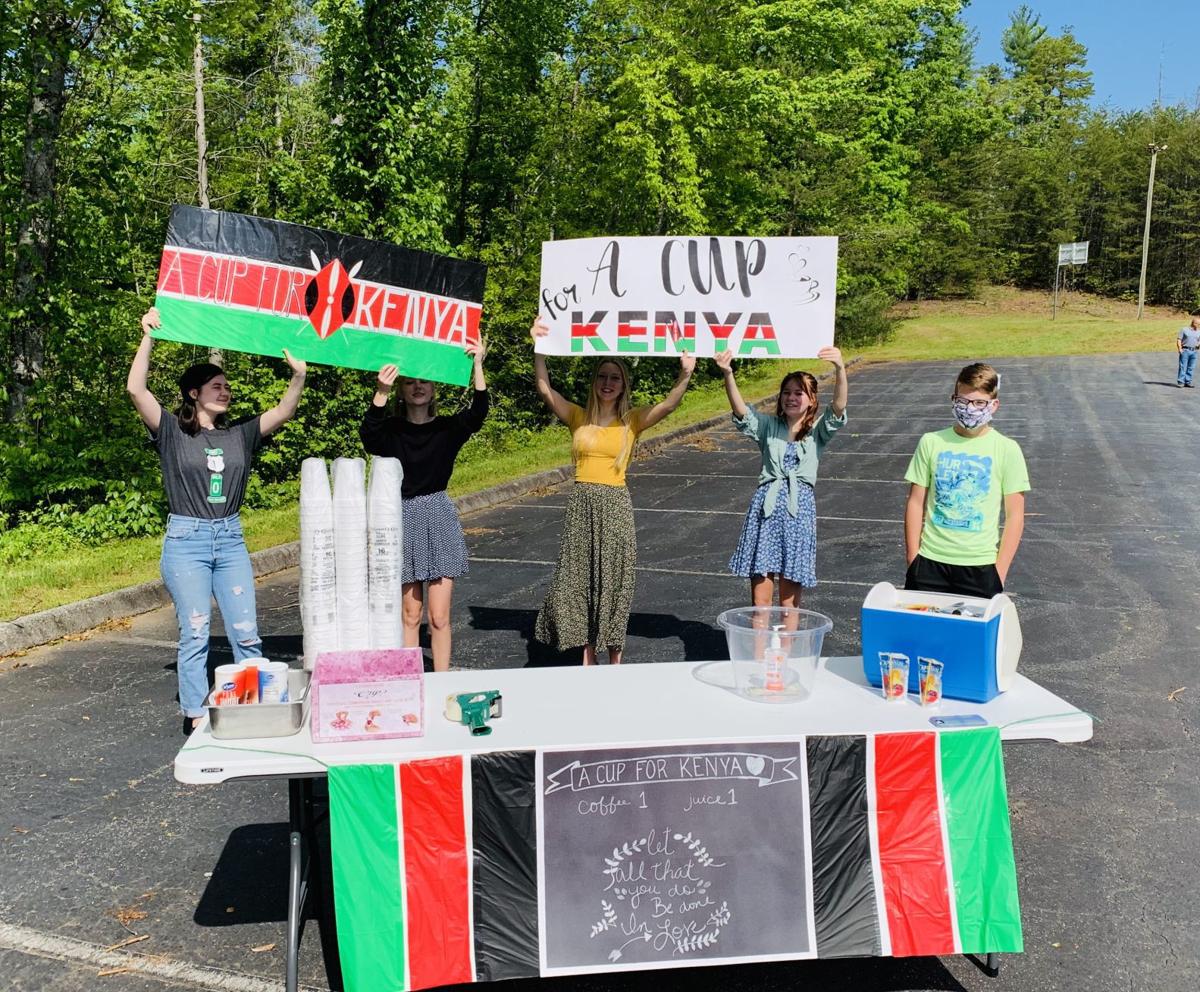 Two residents are looking beyond U.S. borders to help bring relief from the coronavirus pandemic.
The impacts of COVID-19 have reached far beyond the arena of public health. Since March, schools have shut down, businesses have shuttered and entire sectors of the economy have ground to a standstill, but this is not just an American problem.
The pandemic has impacted almost every corner of the globe. In Kenya, new cases are continuing to surge, and authorities fear they will have to extend the nation's lockdown beyond its current end date of July 6. This is putting a tremendous strain on the economy of the West African nation.
This economic pressure is particularly acute for those who live in rural parts of the country like the Maasai people, many of whom now lack the basic food and necessities needed for daily life.
Jillian Kilbo and Melissa Taylor, two local women connected with an American missionary couple living among the Maasai people, are rallying the community to provide desperately needed food for the Maasai tribe. The women have organized a fundraising effort called "Feed Kenya" to raise money to send to Travis and Laura Sawyer. The Sawyers are using the funds to provide food for thousands of Maasai people in the nearby village of Sekenani, as well as other settlements in the region.
"The situation is pretty dire for our area," Travis Sawyer explained. "These people depend heavily on tourism, and when I say heavily, I mean about 90 percent of their income."
Taylor elaborated.
"They live right next to the Maasai Mara gate, where tourists from all over the world enter to go on safaris," she said. "A lot of the women sell the jewelry and other wares that they make, and all that has completely stopped."
In addition to the lack of income from tourism, the pandemic has completely shut down the local farmers market.
"They have no money, but even if they did, they don't have anywhere to purchase anything," Taylor said.
With the support of Zion Baptist Church in Morganton, Taylor and Kilbo have already organized several fundraisers, including coffee, doughnut and banana sales at the church, and a hand-sanitizer sale, which raised more than $500.
This Sunday, they are holding a bake sale at the church and plan to do a car wash in the near future.
"We have an eager and giving pastoral team at Zion," Kilbo said. "They provide paper products, coffee, whatever we need. Generosity flows from the leadership to the members. It's not uncommon for a member to pay $20 for a doughnut or a cup of coffee. This church loves people."
To date, the Feed Kenya initiative has raised $3,400, but they still have a long way to go to meet the needs of the Maasai people.
"When we first began, they needed $900 per week to feed the village," Kilbo said. "That dollar amount has grown to more than $3,800 per week as leaders from neighboring villages are coming to the Sawyers asking for food for their people. This is only expected to increase until the quarantine is lifted."
Sawyer said he is feeding some 8,500 people per week, including government police officers and about 50 Maasai Mara park rangers.
"This is opening up huge doors for our ministry," he said. "When church opens again, I think we will have more ministry on our hands than we will know what to do with."
For now, the Sawyers are continuing with their emergency food ministry, and Kilbo, Taylor and Zion Baptist Church will continue to raise money to help as many people as they can.
"The unique thing about this ministry is that so little can go so far," Kilbo said. "Three hundred ninety-six pounds of carrots is only $24. A family of eight can be fed for three days on just $5.
For more information about "Feed Kenya," follow the "Feed Kenya" Facebook group. Updates on the situation in Kenya and local fundraisers are posted regularly. For more information about the Sawyer family and their ministry among the Maasai people, or to donate directly to the Sawyers, visit https://straightupmissions.com.
Taylor mentioned that she has led several mission trips to Sekenani and is available to speak at churches and other gatherings, offering a firsthand perspective on the Maasai people and the needs in Sekenani and surrounding villages.
Be the first to know
Get local news delivered to your inbox!